Running a contest on Facebook is one of the best ways to grow a group or a page, improve engagement and give value back to your community or audience so they are often used by group admins.
However, though while they can help you in many ways, they can also be a major time-suck or even a failure, and take more than they brought it; what's worse, if run incorrectly they can even become spammy and devalue your Facebook Group, Page or brand.
In this article we will share in-depth tips for creating a Facebook contest that is compliant with Facebook's rules, value adding for your audience or community, and ultimately beneficial for your business.
Jump to: Facebook Contests Rules I Key Success Factors I Types of FB Contests I How to Administer I Promoting Your Contest
Facebook contests rules
First of all, it's critical to ensure that your Facebook contest complies with the platform's rules, Terms of Service, Policies and Community Guidelines. The last thing you want is for you or your business or community to be banned from Facebook.
To avoid that, we have listed the rules all Facebook contests should follow at the time of writing below. For more information on each point, keep reading!
You are responsible for running your contest legally.
You should release Facebook from any liability.
You cannot use personal timelines or friend connections.
You're on your own.
Privacy and data protection rules apply.
You are responsible for running your contest legally
Facebook wants you to know that whatever you do, it is your responsibility to ensure you comply with the law. This should go without saying, but it can be tricky depending on your jurisdiction. Specifically, Facebook states:
"If you use Facebook to communicate or administer a promotion (e.g. a contest or sweepstakes), you are responsible for the lawful operation of that promotion, including:
the official rules;
offer terms and eligibility requirements (e.g. age and residency restrictions); and
Compliance with applicable rules and regulations governing the promotion and all prizes offered (e.g. registration and obtaining necessary regulatory approvals)."
From the above, it is clear that you need to acquire any license that may be required, especially if your contest is in fact a lottery (where participants need to pay to participate). In some countries such as Australia, the rules can be very stringent so it's important to do your research.
After you have clarity on your legal requirements, we recommend you write down official rules for your contest and state eligibility requirements clearly. If you use a third-party services such as Rafflepress, there are rules templates you can reuse.
You should release Facebook from any liability
Facebook wants you clearly state that you are releasing them of any possible issues. Simply put, they want users to know that using their platform to promote or administer your contest does not mean Facebook has anything to do with it. Specifically:
"Promotions on Facebook must include the following:
A complete release of Facebook by each entrant or participant; and
Acknowledgement that the promotion is in no way sponsored, endorsed, administered by or associated with Facebook."
If you use a third-party tool like Rafflepress, this statement is usually included as part of the contest. If you administer the contest directly by simply asking people to take action on a page or group, you must ensure the statement in the second bullet point is included as part of the contest announcements by spelling it out, i.e: "This promotion is in no way sponsored, endorsed, administered by or associated with Facebook".
You cannot use personal timelines or friend connections
In the past, Facebook was more "liberal" in the way it allowed contests to run and this led to some less-than-ideal ways in which brands asked users to enter. While these mechanics were very useful to make a contest go viral, they also contributed to making them feel spammy.
Facebook has eliminated all this by not allowing organizers to require participants to share a contest to enter. Specifically, it states this:
"Promotions may be administered on Pages, groups, events or within apps on Facebook. Personal timelines and friend connections must not be used to administer promotions (e.g. "share on your timeline to enter" or "share on your friend's timeline to get additional entries" and "tag your friends in this post to enter" are not permitted)."
Below is a table that shows what is allowed and what is not.
| Allowed when running Facebook contests | NOT allowed when running Facebook contests |
| --- | --- |
| Enter by liking a post | Ask members to share on their personal timeline |
| Vote by liking a photo or comment | Ask members to post on a friend's timeline |
| Enter by posting on a Page feed | Ask members to tag their friends on a post |
| Enter by posting on a Group feed | Administering a contest from a personal profile (only pages, groups, events or apps can) |
| Enter by liking a page – this isn't clearly mentioned as being against the rules and it is understood as allowed | Asking members to invite their friends to a group |
If Facebook does not allow you to ask participants to tag others, invite, or re-share, how can you spread the word about your contest?
While we will look at this more in detail below, some of the third party tools like Rafflepress bypass this restriction by allowing participants to get more entries if they get their friends to join using a link (called a 'Viral Share' option).
This allows you to tap into the possibility of viral shares without breaking the rules because they are not getting more entries by sharing your contest but by each friend who enters with their link (they share a unique link not the contest). Links can be shared on any platform they choose; social media, via email, Whatsapp; it works a bit like an affiliate link where each participant gets a unique link that the tool tracks.
You're on your own
If the previous rules had not already made it clear enough that Facebook doesn't want anything to do with your contest, it washes its hands completely with the last statement in its policies:
"Facebook will not assist you in the administration of your promotion, and if you use our service, you agree to administer your promotion at your own risk."
Bottom line: should you run into any problems, don't expect any help or support … not that Facebook support is very useful (or accessible) in general.
Privacy and data protection rules apply
If you are going to ask for name, email or other personal data from users to enter (after all contests are a great way to grow your email list), you need to make sure you comply with privacy and data protection laws, and users should be made aware that the data is collected by you and not by Facebook.
This is what the rule says:
"If you collect content and information directly from users, your Page, Group or Event must make it clear that you (and not Facebook) are collecting it, and must provide notice about and obtain user consent for your use of the content and information that you collect. Regardless of how you obtain content and information from users, you are responsible for securing all necessary permissions to reuse their content and information."
Depending on where you are or where your participants are, you need to ensure your contest complies with the data privacy and protection laws of the European Union (GDPR), California's Consumer Privacy Act or similar laws that apply to other countries like the UK or Australia.
Even in the case where these laws do not apply to you, Facebook wants to make it clear that you will need to tell participants you are the one collecting the data and not Facebook. While this policy is not directly related to contests, it does apply to you if your contest requires members to register in any way (as you should, to make the most of the contest).
Additional notes on Facebook contest rules
While we do keep this article updated, we strongly recommend that you check the latest rules and policies before launching a contest, as they are subject to change at any time.
Even though the rules are there to be followed and Facebook has taken very public actions to enforce several of its Community Guidelines and Policies in 2020, it is unlikely that you will be caught and punished for breaking contest rules related to the way participants can enter (3rd rule above), so act according to your level of risk tolerance.
Who can run a Facebook contest
Facebook contests can be run by pages, events or groups, but not by individuals.
You can run them directly as a business or use a third party app to run it. There are both platforms that help you administer the contest as well as Facebook apps designed for this purpose only. We will look at both more in detail below.
Key success factors of a Facebook contest
We love contests and giveaways because they not only help with growing a page or a group but also with growing your email marketing list, boosting your engagement and your followers on other social media platforms and so much more.
However, a successful contest requires a significant time commitment to organize and promote, so it is only value-accretive if you design it properly and you attract enough participants of the right kind. Your ultimate aim should be minimizing post-contest churn (ie where members join your group for the contest period and then leave).
A successful contest meets all the below criteria:
Is designed to meet its objectives.
Attracts the expected number of the right kind of participants who are a fit for the brand and are not just interested in the prize.
Has clear rules, to avoid disappointment and comply with laws and regulations.
Is reasonably difficult to enter, that is, it has a reasonable barrier to entry in relation to the prize value, so only those who are keen to get the prize will participate and you don't get an avalanche of low quality entries.
Has an attractive prize that participants want to win and which is aligned with the brand / group / page topic, so they don't just leave after the contest ends.
Is designed to help retain new followers / group members after it ends.
Ultimately, if all the above are met, your contest will have a positive return on investment: The costs involved in implementing, running and promoting the contest will be lower than the benefit in customer lifetime value, brand awareness, etc.
Types of Facebook contests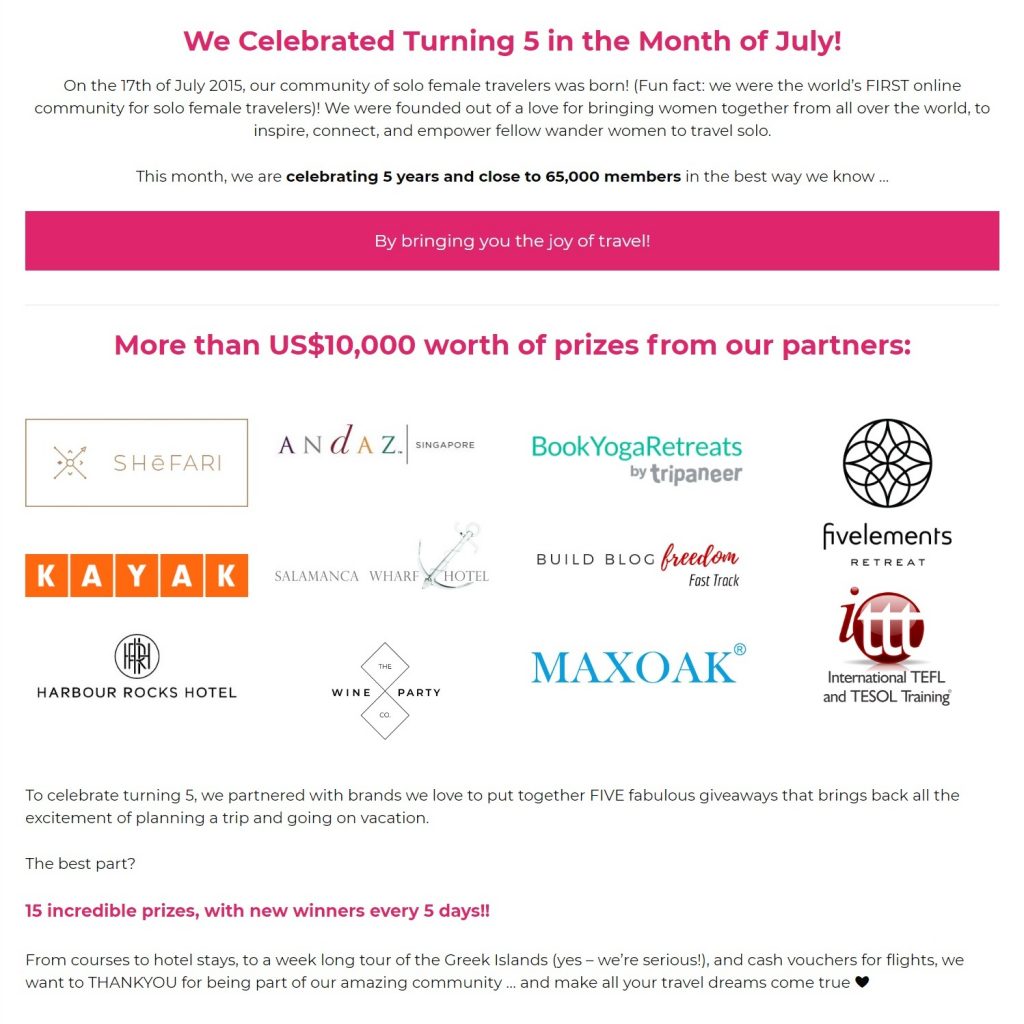 You can run a contest in an almost infinite number of ways. Below is a list of possible contest ideas to inspire you:
Milestone giveaway in the group by partnering with a brand which aligns with your objectives and is highly desirable for the group members. E.g. A destination group can celebrate 15,000 members by giving away an all-inclusive weekend getaway.
Anniversary giveaway by running a month-long giveaway. E.g. We ran a giveaway (pictured above) to celebrate the 5th anniversary of our Solo Female Travelers group, and gave away 15 prizes with a cumulative value of $10,000, with new prizes drawn every 5 days.
Event giveaway. E.g. A female empowerment group can celebrate Women's Day throughout the month by giving away several prizes from female-owned businesses.
Product launch. E.g. If you have just launched a new product, give away a few units to the community to celebrate the launch, you could ask them to answer why they want the product or how they will use it to enter (and gather some market research in the process).
Photo or video contest. E.g. upload your photo or video for a chance to win. For example, show us what winter looks like, show the view from your window, show your breakfast, show us your favorite outfit, show your Christmas decorations, show your best cake, show us your most ackward photo, etc.
Photo competition. E.g. Ask your members to share their favorite photo to enter a contest and all participants or followers can vote for their favorite one. Disney did just that with Halloween costumes.
Video competition. Eg. the same as a photo contest but done via a video submission. You ask participants to share a video about a specific subject and get the public to vote. Videos are powerful and can be used to collect testimonials, get fans to introduce themselves, collect footage about a specific theme, etc.
A product promotion. E.g. Partner with a brand who has a running promotion to give away that product. Similar to a product launch, this contest would generate hype around a promotion to ensure it reaches more people by donating some units via a contest.
A sweepstake. E.g. A pure game of chance where you simply enter for a chance to win.
Live video Q&A. E.g. use a Facebook live session to pick a winner from a selection of questions submitted by your audience. Each question grants them an entry and you can use the recording of the session as valuable content afterwards, while unveiling commonly asked questions about your company or product.
Online spinners. E.g. Spin a wheel to win a prize, usually a coupon code or discount. There are sophisticated tools that allow you to spin a virtual wheel to enter the contest, everyone wins, so they provide a great way to capture emails (necessary prerequisite to join).
Crowdsource giveaway: E.g. caption this photo or video. You could count entries by asking your members to help you caption a video or photo. If it's a video, you will also ensure they watch it to provide a good caption. Check out this example.
Countdowns. E.g. Countdowns to celebrations such as Christmas. These contests are drawn on the final day of the count down and there is hype being built in the run up.
Trivia or math contest. E.g. Where participants need to resolve a math problem, a riddle or a quiz to enter. These contests appeal to people's intelligence and may get participants entering simply to show they can resolve it (they may also have a high churn rate as participants could have interest in your company / group / page or business).
Voting competition. E.g similar to a beauty contest where participants enter by voting for their favorite among a range. This could be a good way to pick a new brand color, a product name, the name of a new baby animal born in a zoo, etc.
Market research. E.g. this kind of contest focuses on getting participants to answer a survey to share their opinions on something. The data is what you are most keen on and the prize giveaway is a nice way to reward participants for taking the time to answer. We ran a survey in Solo Female Travelers which also had a giveaway attached. If you wanted to simplify this, you could run the giveaway between participants to a one-question poll post and use Woobox to generate a list of participants and pick a winner.
Administering your Facebook contest
Largely speaking, you can administer your contest inside Facebook or outside of Facebook.
Contests administered inside of Facebook
You can administer a contest in Facebook directly in two ways, by counting engagement actions as entries (ie. a post like, a comment, etc.) or by using a third party app (such as Woobox) that is implemented as a tab on your Facebook Page. In this case, the entire contest may be run inside the platform, from the design to the promotion.
Running a contest on a Facebook Page tab
One of the most professional-looking ways to run a contest on Facebook is by using the tab feature. There are third party services such as Woobox that help you create a new tab that can be implemented on your Facebook Page to host the contest.
You can collect participant details, ask them to take actions (such as Like a page) or upload a photo or video to enter and manage everything on Facebook without leaving to visit a landing page.
Running a contest on Facebook directly
One of the easiest ways to run a contest is by directly using Facebook's features and asking participants to take engagement actions (eg. like a post, comment, etc.) to enter.
In this case, you will not need any third party service to do this and can simply launch the contest at no cost and with minimal friction. However, if you want to automate and simplify the process for yourself, there are third party services such as Woobox that allow you automatically generate list of participants, reactions, comments, etc. and pick a winner.
Contests administered outside of Facebook
You can administer a contest outside of Facebook via a third party app such as Rafflepress. In that case, the contest is designed and implemented outside, be it on a landing page or on a page on your website, and Facebook is used as a promotional channel. The third party services interact with Facebook and other social media platforms to count entries as defined (via a Page like, etc.)
Comparison: Administering a contest inside or outside of Facebook
The majority of contests on Facebook are actually run outside the platform and use Facebook simply as a promotional channel or a way to administer the contest. There are advantages and disadvantages to both option and the below table summarises both.
Pros
Cons
Contest administered IN Facebook using a third party app
Participants don't need to leave Facebook.
Less friction
Significantly more expensive and more technically complex to implement.
Requires a Facebook page tab to be used and 2,000 followers for a tab to be added.
Contest administered IN Facebook using engagement actions
Easy to implement.
Minimal entry barriers.
No costs.
Time consuming to generate a participant list unless you use a third party app (eg. WooBox).
Harder to check eligibility if requirements involve cross-platform or profile actions.
No emails collected.
Risk of high volume of low quality leads.
Contest administered OUTSIDE of Facebook
Takes participants off Facebook.
Higher entry barriers (need to open new tab, etc.).
Ability to collect emails.
More robust contest and participant list.
Easy to draw winners and control quality of participants.
The details of a Facebook contest are made of the combination of Contest type + Contest administration. In the next sections we will talk about how to put the two together with a prize and a promotion to make your contest a success.
Third party tools to run Facebook contests
There are several tools you can use to help you administer a Facebook contest. We have used a few over the years, both free and paid, over the years and can recommend the following:
Rafflepress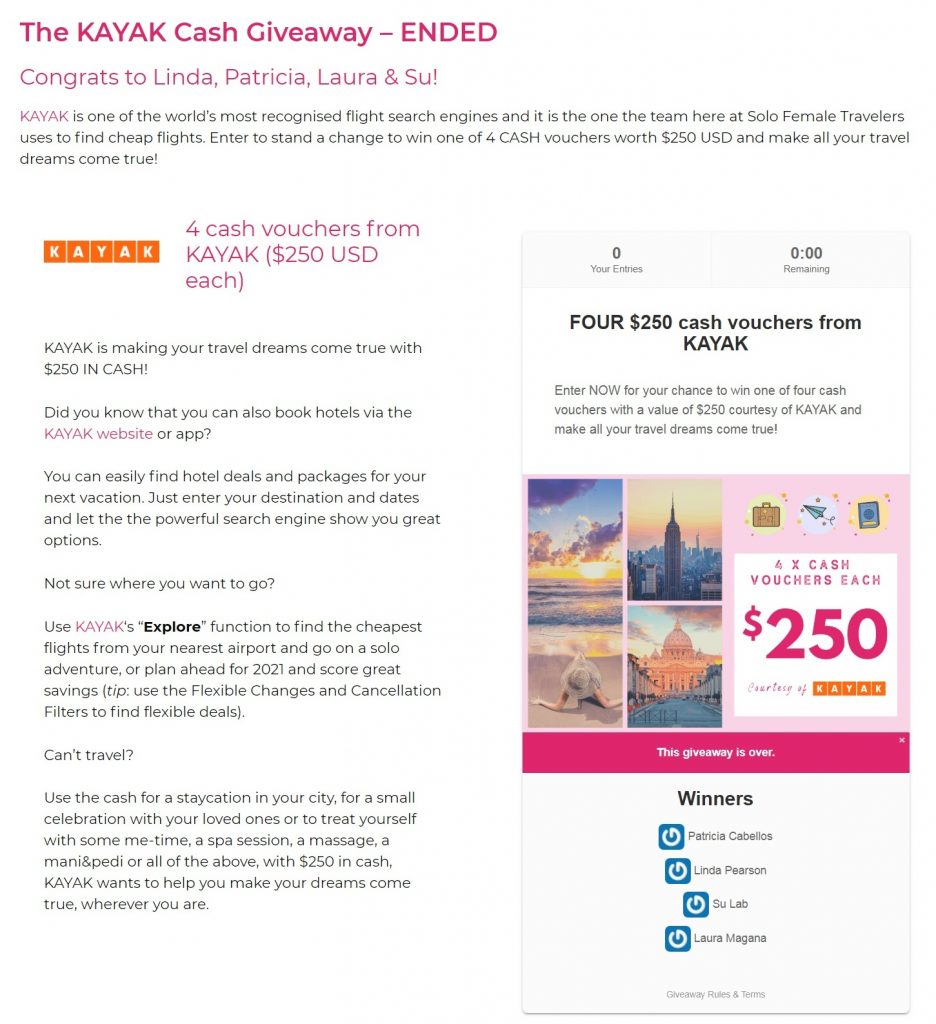 Rafflepress is the tool we currently use to run contests on Solo Female Travelers. It is an affordable tool by the same people who brought you OptinMonster and Monster Insights, for running contest off Facebook, on your website or a landing page.
The tool is pretty well rounded for this purpose and there are a few things we particularly love about it:
It's one of the most affordable of the paid options starting at $39 a year for one site.
It offers a lot of entry options into your contest with requirements on all major social networks and open ended questions.
It is a really easy to use tool with drag and drop functionality.
It manages to bypass the limitations around sharing a contest by using personal links provided to each participant similar to how affiliate links work.
It has templates for rules you can reuse while ensuring compliance with most laws and Facebook rules.
If you don't have your own website, Rafflepress provides you free landing page URLs you can use to host your contest.
On the flip side, Rafflepress has a few downsides as well:
If something doesn't work, it is almost impossible to get customer support, and that is particularly worrisome when a contest is running and participants can't enter.
Woobox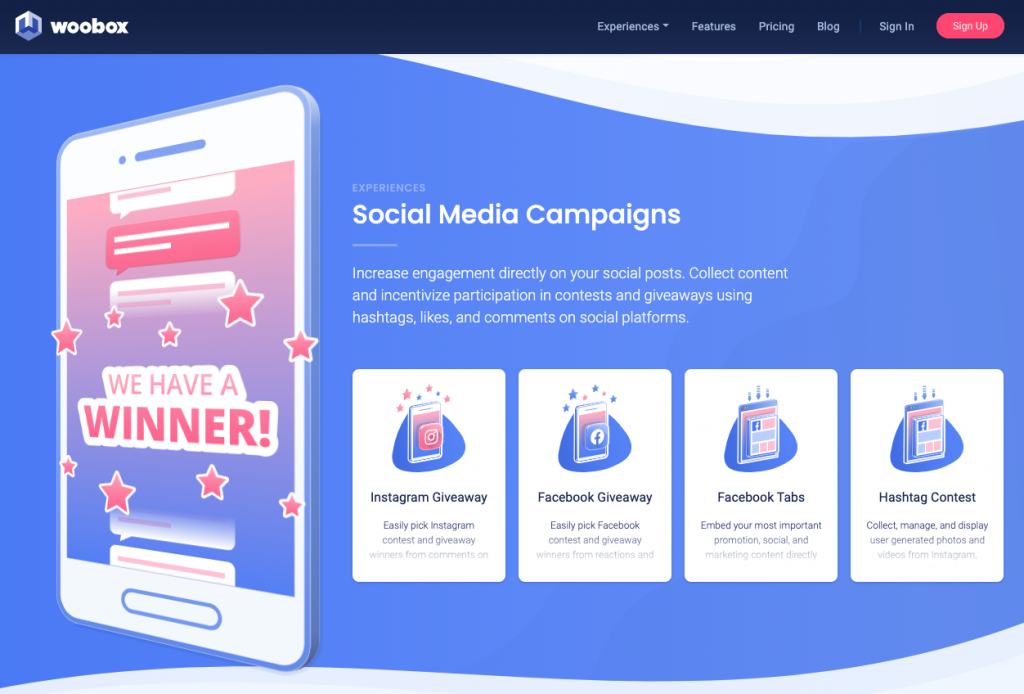 Woobox is the Ferrari of Facebook contest tools. It's sophisticated, powerful and beautiful. With Woobox you can run contests on any platform, from Facebook to Twitter, Instagram, YouTube or on your own website. The tool is so powerful that it has a multitude of options and features to use to make your contest successful.
What we love about Woobox:
It has an unlimited amount of features and it is a really powerful tool that allows you to design amazing contests with pretty much any requirement you like.
It allows you to implement a tab on a Facebook Page and administer the contest directly without having to leave the platform.
Unlimited customization with custom HTML so that your contest looks unique.
Ability to draw the list of participants from reactions and comments on a post using a set criteria (eg. allow only one comment per user).
On the flip side, there is a reason we don't currently use Woobox:
Woobox can become quite expensive. The free plan only allows for 100 participants so it is basically a test plan to see how the tool works rather than something to use to run a contest because 100 participants is probably too small for any contest that would merit using such a powerful tool. For up to 1,000 participants you'll spend $37 a month and for unlimited entries you'll hav to be on the $99 a month plan.
Gleam

Gleam is another popular tool to run contest on Facebook and other social media or websites which also comes with other features such as setting up website pop-up messages to collect emails.We have been using Gleam for years on Mapping Megan to run simple contests on social media.
What we like about Gleam:
Like Woobox, you can import a list of participants from Facebook reactions or comments on a post.
It allows you to implement a tab on a Facebook Page and administer the contest directly without having to leave the platform.
Gleam is a great tool but also has some downsides:
The free plan is useful and comes with unlimited entries but it has very limited featured and restricts the ability to collect email addresses, so if that is your objective you'll have to go on the paid plans which start at $49 a month (paid monthly) and are still watermarked with Gleam (if you want to export all email addresses at the end of your contest using a free plan, you'll need to use Rafflecopter instead).
Additionally, depending on the contest you want to run you will have to upgrade from the Pro plan to the Business plan which is already $149 a month, and this makes Gleam a pretty expensive option for more advanced contests.
How to create a successful Facebook contest
To launch a successful Facebook contest, you should follow 3 steps:
Define objectives: do you want to grow your group or your social media followers on any platform? Are you more interested in collecting leads and email addresses? Do you want to boost engagement?
Nail the prize: what do you need to give away to reach your objectives.
Determine the mechanics: how will your participants enter, what type of contest will you run, how will the entries be administered and how will you draw the winner.
1. Define your objectives
Start by deciding why you are running a Facebook contest, as this will be key to its design and to measuring its success.
If your objective is to grow your email marketing list, you will focus on email signups and so your contest will have to run off Facebook or using a third party app. If you are trying to grow a group membership or page following, you might not require email signup and can instead favor engagement or member invites.
Here are some possible contest objectives:
Grow your social media followers.
Grow your email marketing list.
Grow your group membership.
Increase engagement within your group.
Grow your Facebook Page likes.
Get customer opinions on a new product.
Pick a new product's name.
Get media coverage.
Tap into a new audience (eg. the contest's sponsor/s).
Needless to say, one contest can meet more than one objective, but you should understand the prioritization order so you know what matters most to you. A contest that tries to meet several objectives at once may end up being overly complicated and fail to attract enough participants.
In general, the more requirements and objectives your contest tries to meet, the bigger and more valuable the prize should be.
2. Nail the prize
You can either supply the prize yourself or form partnerships with other sponsors. These can either be friendly sponsors from existing relationships or new relationships you build for the contest.
How to find a sponsor for your Facebook contest
To find a sponsor, start by making a list of potential candidates you could reach out to and include:
"No brainers": Companies you have a positive story to pitch:

Their products or services are often recommended or used by your fans / followers / members / users.
You have a positive affiliate relationship with them and are already sending them leads.
You have a positive track record with them, you collaborated with them in the past and the engagement was mutually beneficial.
Existing business partners from your business.
"Cold pitches": Companies you don't have a relationship with but are a fit:

Same goal and mission: They align with your values and you support their mission (e.g. NGOs, charities, social enterprises, etc.).
New and expanding: They are new and not yet known by your target audience but you love, use and would recommend them to your members.
Role models: Aspirational companies you would love to start working with. These are the big players in your industry.
Audience affinity: Companies that sell complementary products or services to yours (eg. an accessory company, a tour company if you are a hotel, etc.)
Your pitching strategy will vary per sponsor but the essence is the same: you need to convince them that sponsoring the prize for your contest will be beneficial by explaining what's in it for them.
Here are some additional tips to make a "cold pitch" more successful:
Put yourself in their shoes. Understand what they would value the most so you can find a way to offer it.
Find the right contact person. It might seem obvious, but sending your email to the right person will determine the success of your pitch.
Read the latest press releases and news surrounding the sponsor and tailor your pitch to that. This will not only increase the relevance of your pitch but it will also show them that you actually took the time to read about their company and you aren't just sending blanket emails to everyone.
Pick the phone up and call. It may sound scary but calling up the potential sponsor will significantly increase your chance of success.
Showcase your track record: Besides mentioning the results and impact of previous giveaways, you can also provide credentials and testimonials to support your pitch. Other brands you may have worked with in the past could give you short testimonials about working with you or you could include a link to your credentials page.
=> Don't know where to start with your pitch? We teach you everything in our Create & Grow Your Group eBook.
Learn Our Secrets to Growing 15 Groups to

100k + Members

! Get Our E-Book!
400 + Actionable Pages
390 + How-to Screenshots
32 Proven Unpaid Growth Strategies
My group has exploded using your strategies. A competing group actually asked me how I was growing so quickly!!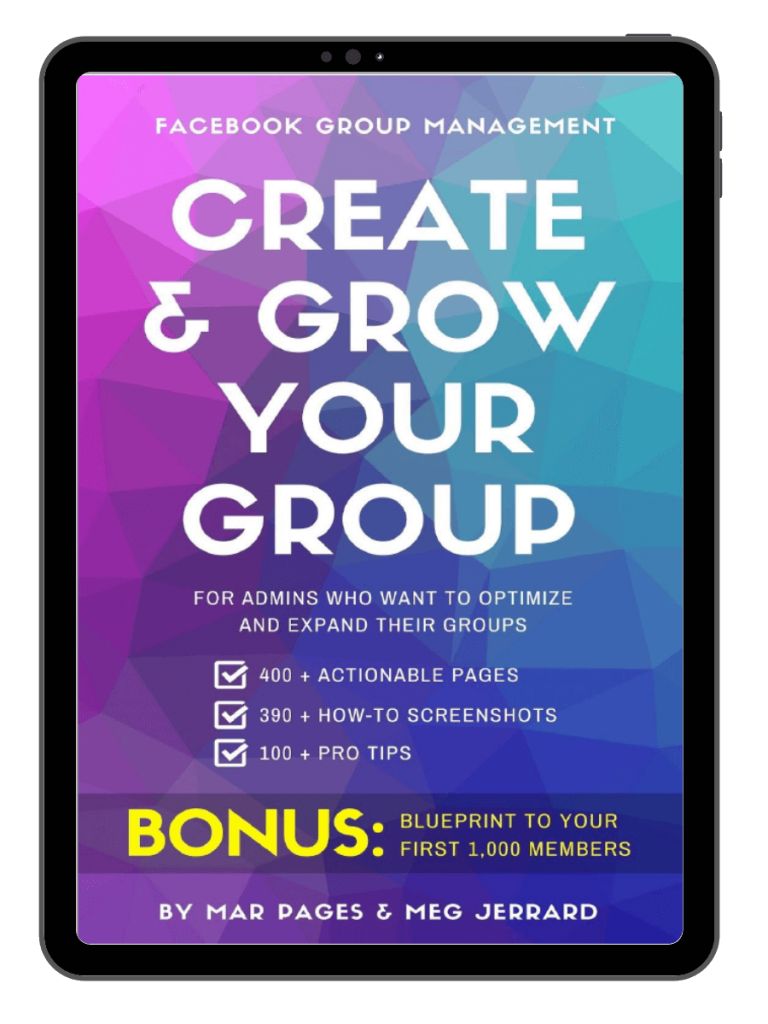 3. Determine the mechanics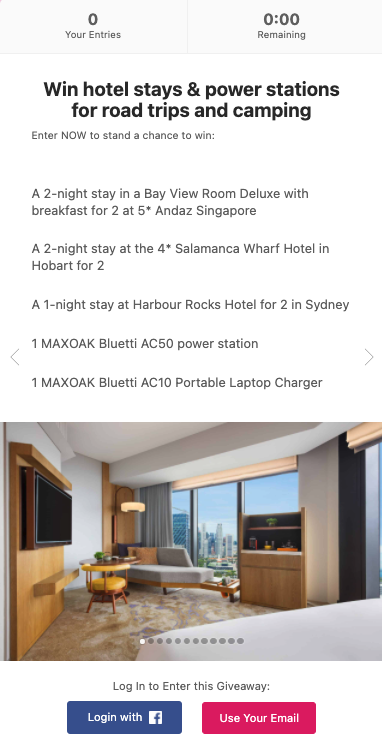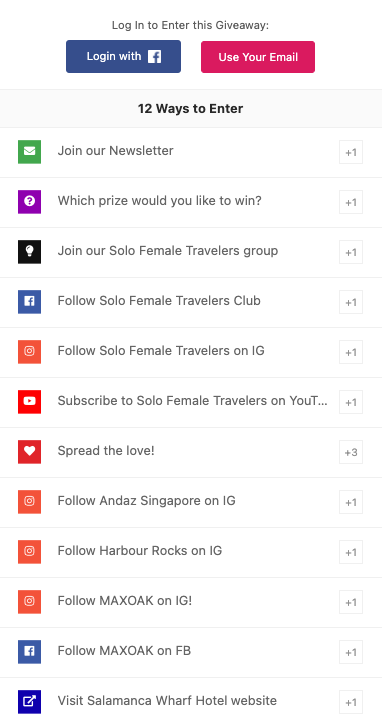 Defining how the contest will run may seem like a very simple step in the launch of a giveaway, but don't underestimate the impact that each of the decisions on the mechanics will have on the end result.
How will people enter? How long with they have to enter? What happens if there is a tie? What will the requirements be? can employees and staff participate? How will you pick the winner? How will you ensure the participants meet your requirements? How will you contact the winner?
All this and more are the kinds of questions you need to answer in this section.
Above all, your contest needs to meet your objectives, be measurable and respect Facebook's rules so when answering the below points, make sure to bear these three points in mind.
Description
Additional considerations
Contest type
Having laid out the various types of Facebook contest types in the above section, choose the one that best suits your objectives and the type of prize.
Make sure the contest type aligns with the prize and objectives.
Contest administration
Whether the contest will be administered in or outside of Facebook, and if you will use a third party app.
Calculate the costs associated with third party services when deciding the best way to administer your contest.
Entry requirements
Beyond the type of contest, you need to define how participants will enter and what actions they need to carry out.

You should also define how you'll verify that the requirements to enter the giveaway have been fulfilled by all participants and by the winner.

For example, if you require members to like your Facebook Page and your Instagram, how will you know what each participant's Instagram username is?
If you only ask members for their email but require them to perform other actions on social media, how will you be able to match the two profiles?

If you ask members to share a post with their friends, how will you be able to verify they did it if their profile is private? And remember that this is against Facebook's rules so you are taking a risk by doing that.

How will you know if participants have taken any action on the partner's side (e.g. liking their page, their Instagram account, etc.)?
Eligibility
Who can enter the contest. This needs to ensure compliance with applicable laws and with Facebook rules and should include geographical and age restrictions as well as other limitations such as whether your or your sponsor's employees are eligible to win or if participants should comply your group's rules.
How will you check age or geographical requirements?
Winner selection
Depending on the type of contest you have chosen to run, your winner will be picked by the number of votes, at random or by a jury.
What tool will you use to pick the winner? How will the list of participants be compiled if you are running the contest directly using Facebook's actions?
Pro tip: There are several third party apps that allow you to administer giveaways. They offer lots of functionality, are robust, make administering the contest easier, and will make you look professional. We use Rafflepress and have an annual paid plan but there are other tools such as Gleam or Rafflecopter which have free plans that may be enough for you and more advanced tools such as Woobox. These tools also help complying with Facebook's rules as they are not designed to allow you to take actions that go against them.
Promote your Facebook contest

Once your Facebook contest is defined and ready to launch, you're only half way! Now comes the the hardest part: promoting it.
We recommend you define a detailed marketing plan to promote your contest. Your plan should include the messaging, the channels and the marketing materials you will use.
Pro tip: While it may be tempting to get as many participants to your contest as possible, make sure that you are targeting the right audience according to your objectives by promoting your contest where your ideal audience is.
For example, if you are trying to group your Facebook Group by making it a requirement that participants join your group, and promoting the contest in platforms that are not where your ideal members hang out, you may have lots of participants, but they will not stay in your group after the contest ends. Make sure your promotion plan considers where your ideal audience is.
The channels
You should promote your contest using your own and third party channels.
Your own channels include any online and offline presence you have such as your offices, your stores, your website, your social media platforms or your newsletter. But don't stop there, think outside the box and consider your other off-line channels (eg. events, billboards, etc.).
Beyond your own, you should also consider other online platforms and off-line opportunities where you can promote your contest freely.
While off-line platforms will vary depending on your location, your audience and your business, there are lots of online spaces that allow you to freely promote your contest:
Post on Facebook Groups. There are many groups on Facebook focused on contests and that allow self promotion. Join relevant ones and share your contest.
Tweet the giveaway: There are many Twitter hashtags that are specifically used to promote giveaways and can net you hundreds or even thousands of entries. Some of our giveaways have collected more than 1,000 participants from Twitter alone by using these hashtags.
List your giveaway in Giveaway Directories. There are many online directories that list giveaways for free or for a small fee and then send i to their email subscribers. Our last giveaway collected half of the entries from these directories.
Reddit. There are threads on Reddit that are specifically set up for contests and giveaways and they are probably one of the few places on Reddit where dropping links is possible.
Get our tried and tested list of giveaway directories, Facebook self promotion groups, Twitter contest hashtags and Reddit threads right in your inbox by entering your details here ==>
Pro tip: Don't just share the giveaway once, Facebook Groups, Reddit threads and twitter have a short attention span, so if your giveaway is live for a few days, keep resharing it.
The message
Each of the promotional channels will require a personalised message to go with it. Prepare this in advance. For example, each of your tweets will have a different text, and we recommend you create various templates that you tweet out several times with variations (you can schedule tweets through apps like TweetDeck). As the contest progresses, you will also be able to create more excitement, remind participants of the deadline, announce winners, etc.
If you are working with partners or sponsors, you should provide them with copy they can reuse and adapt. The easier you make it for them to share your contest, the better.
The assets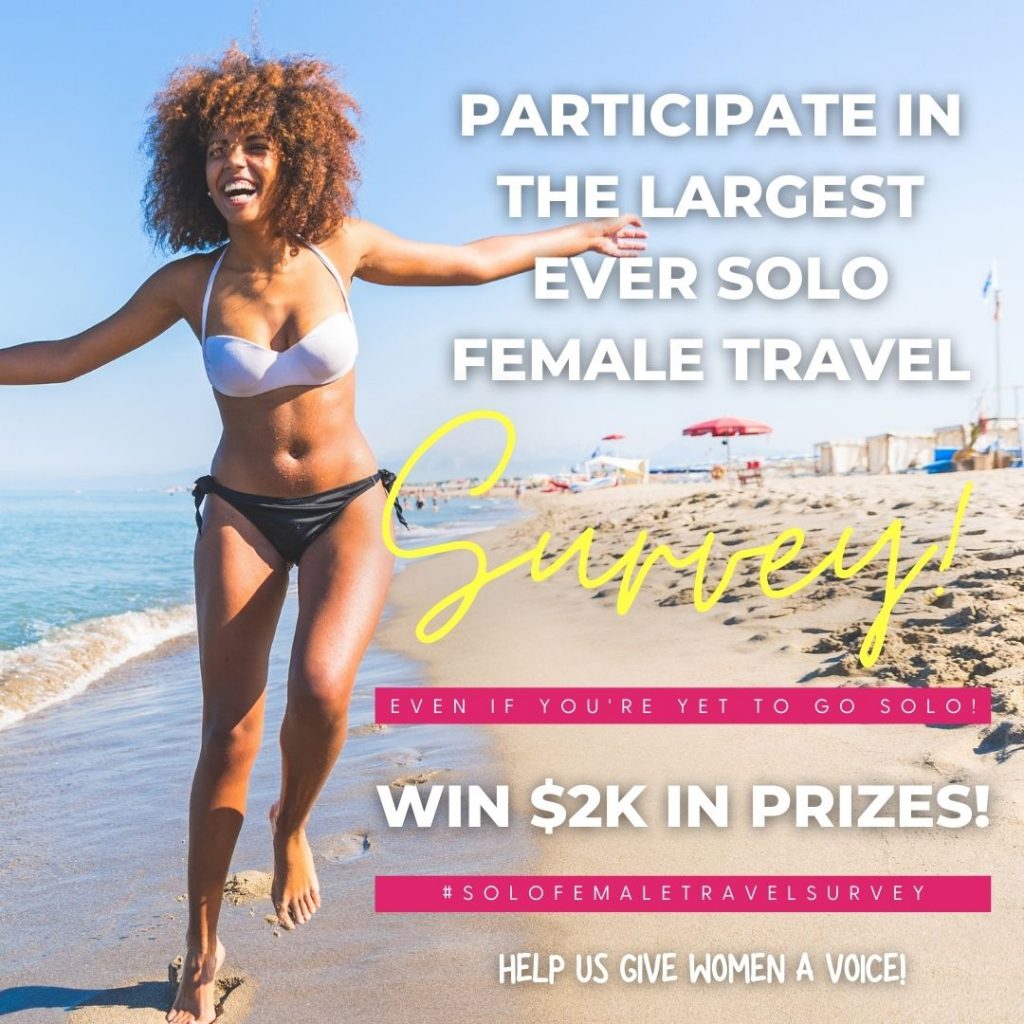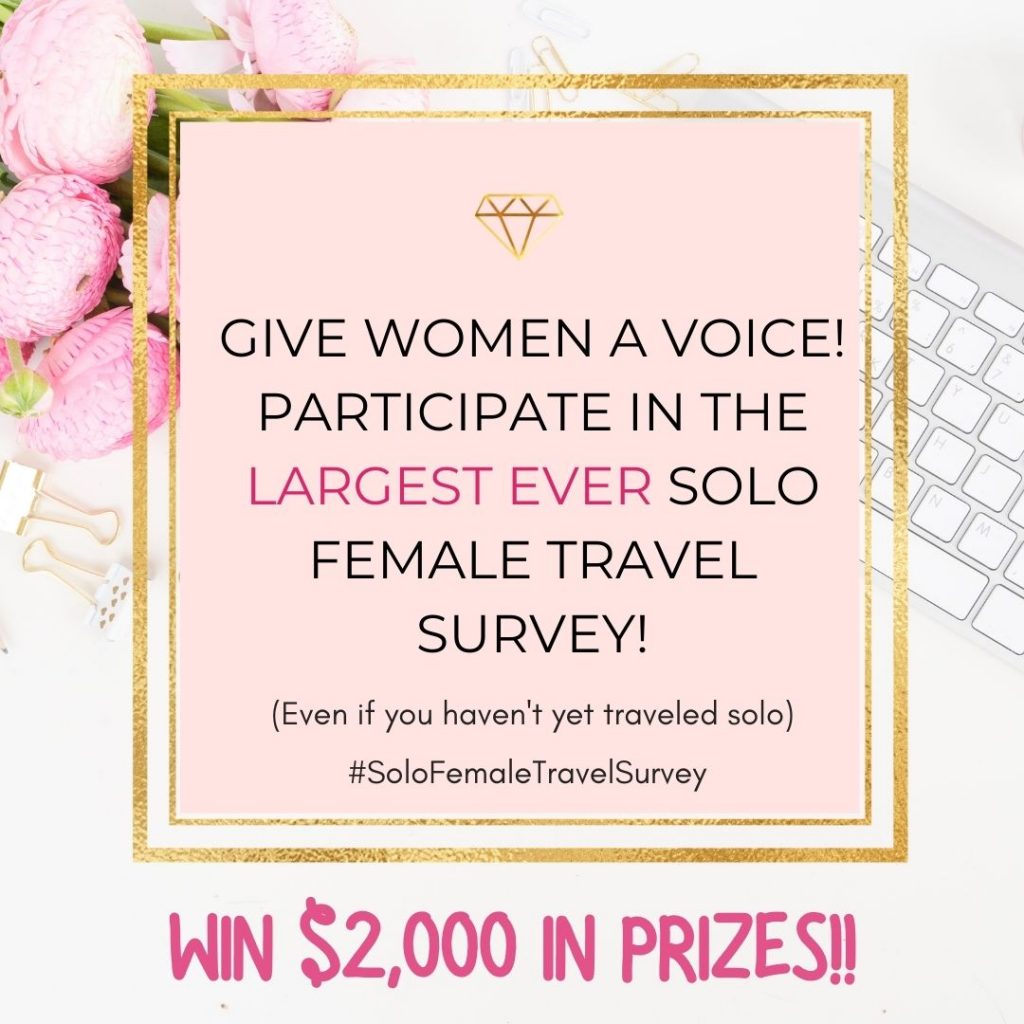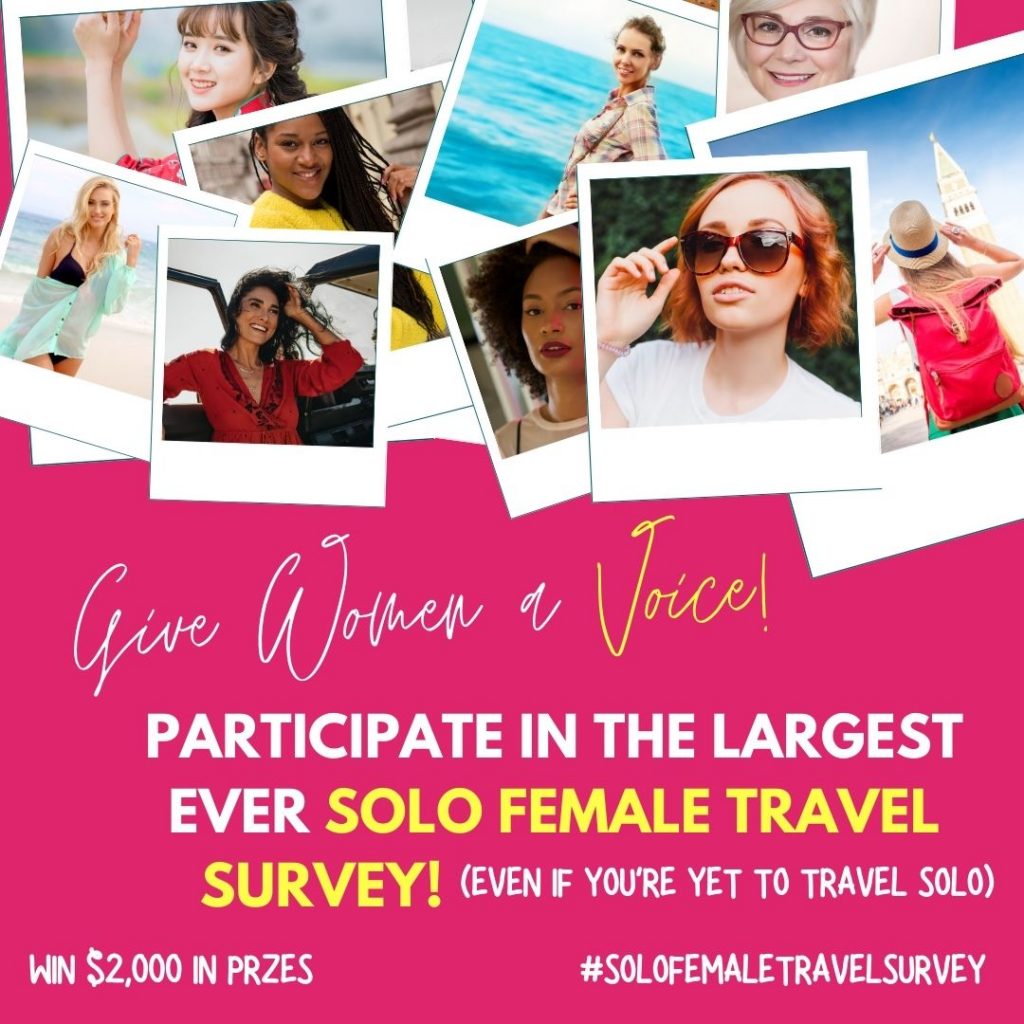 We strongly recommend that you prepare specific marketing assets for each of the promotional channels you will be using and if you are partnering with a sponsor, provide them with the same materials so they can use them in their own channels.
Below is a list a promotional materials and marketing assets you should prepare to promote your Facebook contest:
For Facebook

Facebook posts
Facebook cover images for your page and group (if you have one)
Facebook feature image for your contest page when shared on Facebook (if administered outside of Facebook)
Facebook personal profile image if you will use it for that.
Twitter

Twitter profile cover image
Twitter post
Instagram

Instagram post
Instagram stories (several: for the launch, mid way, for winner announcements, after the closure, etc.)
Linkedin

LinkedIn post image
LinkedIn cover image, if you plan to change it
Press release: if you have a media distribution list, you should prepare a press release to announce your contest.
Learn Our Secrets to Growing 15 Groups to

100k + Members

! Get Our E-Book!
400 + Actionable Pages
390 + How-to Screenshots
32 Proven Unpaid Growth Strategies
My group has exploded using your strategies. A competing group actually asked me how I was growing so quickly!!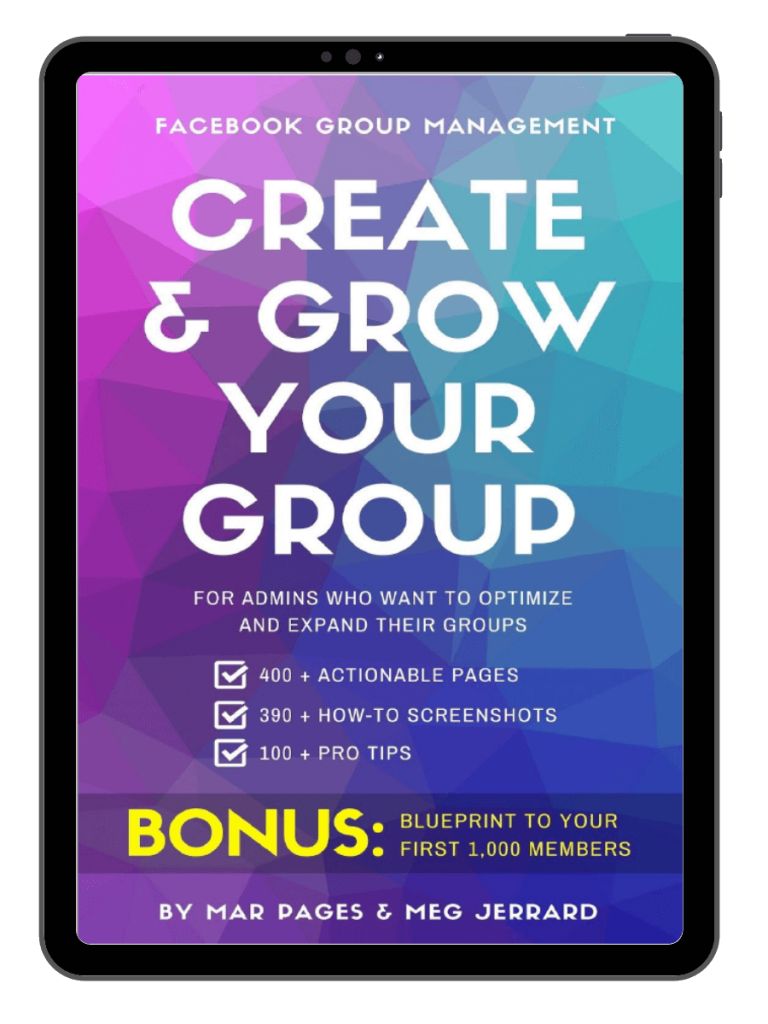 Frequently asked questions about Facebook contests
Can I ask contest participants to like my Facebook page?

Yes you can, it is not directly against the rules, however, make sure you can track who did it and get a list.
Can I ask participants to share the contest on their Facebook profile?

No, this is against Facebook policies and you cannot do this. To ensure compliance while tapping into some of the viral potential, use a third party service like Rafflepress. See above the section about Administering a contest for more details and check the rules.
Can I use a Facebook contest to grow my Facebook Group?

Absolutely! We have used contests to successful grow our various groups and they are a great way to do so while also generating engagement, goodwill with your members and collecting email addresses.
How can I increase the number of participants in my Facebook contest?

You should promote your Facebook contest on your own channels (newsletters, social media, stores if you have them, etc.) as well other platforms that allow free promotion such as Reddit, Twitter, Facebook and other online directories. See above in the promotion section for a more comprehensive list.