We are made better by our arsenal of secret weapons!
We use a range of tools for growing, moderating, engaging and monetizing our Facebook Groups, and you should too.
Why?
Because they save you time, make you more efficient, and will ultimately keep you sane!
From automatically funneling new group members into your email list, to keeping your members engaged with beautiful (and easy) graphic design, the resources on this page are genuine life savers, and make an incredibly powerful toolkit. We use each of these daily.
The information you see on this page is free, but represents many hours of research and testing on our part. As such, if you check out these tools, we appreciate that you click through from our referral links below. If you make a purchase, we will receive a small commission at no extra cost to you, so we can continue to devote our energy to providing you with kick-ass growth strategies!
---

quick summary
What we love about Group Leads:
Converts new Facebook Group members into leads and paying customers by automatically adding them to your email list.
Automation saves us hours everyday and has allowed us to build a mailing list with 13k members in less than 6 months.
---
Cost of Group Leads:
Free 7 Day Trial
$17 a Month for up to 2 groups
$97 annually for up to 4 groups; OR
$297 Lifetime Access unlimited groups
Our Recommended Plan:
We personally pay for Lifetime Access, which also allows us use it across unlimited groups (basic plan is only for use in 1 Group).
group leads for automated email funnels
Group Leads is THE BEST tool for using groups to grow your email list.
When we took over Solo Female Travelers it had 25,000 members and it was growing exponentially (it now has 300,000+). We were getting 1-2,000 members request EVERY DAY.
Every Facebook Group has the feature to ask new members a set of questions before they join. Using this feature to ask new members for their email address is an amazing way to build your mailing list, but for us there was one huge problem: we had to manually copy and paste these addresses, the name of the member and their profile URL. It was a nightmare.
Between the two of us, we were spending 5-6h every day copy pasting names and email addresses. It was tedious, there was zero-value add and it was not sustainable. We looked for a way to automate this and we found Group Leads, which works as a browser extension and literally changed our life.
Group Leads automates this entire process. It saved us 5-6h total a day of the most mind-numbing task and it allowed us to set up super powerful funnels for just $17 a month (we now have lifetime access which we bought for $297). This amazingly powerful tool:
Puts the details of each approved member into a sheet and then into your mailing system (including answers to each question, their name, when they joined FB and a link to their profile);
Can automatically tag new joiners in a welcome post of your choice;
Allows you to automatically send personalised messages via the FB messenger chat to approved or rejected members;
Lets you automatically approve members based on answer to certain questions or on keywords;
Integrates with a huge long list of third party services such as email marketing tools, CRMs, automation tools, etc.
Stays on top of Facebook updates. When something goes wrong or Facebook updates something, Group Leads are SUPER quick to reach out and fix it. Jamiu, the founder, replies within hours to our emails, and service level is quite impressive.
Add new features every month.
GroupLeads has a free 7 day trial, after which the cost is $17 a month. We quickly realized their lifetime unlimited plan was a no brainier ($297), and it's been THE best investment we have made, BY FAR. Which is why this tool is at the top of the page!
---

quick summary
What we love about MailerLite:
Very user friendly interface that is fool-proof for first timers.
Affordable pricing when your list grows so you don't have to move over to another provider.
---
Cost of MailerLite:
0-1,000: free (on basic plan)
1,000-2,500: $15
2,500-5,000: $30
5,000-10,000: $50
Our Recommended Plan:
The advantage with MailerLite is that when your email list grows the cost per subscriber decreases so you don't have to move to a different provider.
mailerlite for email marketing
There are many email marketing tools available and everyone has their favorites – most of the time this is a matter of personal preference. We like and use MailerLite for very specific reasons:
It is extremely user-friendly and intuitive so anyone can find their way around from day 1 without a learning curve.
Has a lot of features that help you monetize your business.
Their support team has always replied to us live within minutes of every query (and we regularly reach out to them with questions).
Their pricing is the most competitive. The first 1,000 subscribers are free on their basic plan, and thereafter it increases with your subscriber numbers.
In particular, we use the following premium features regularly:
A/B testing which allow us to test email body, email title and format by sending the email to a percentage of the list and then sending the most successful option to the remaining (eg. 25% of the list get option A and 25% get option B, the remaining 50% get the most successful of the tested options after X number of hours).
The option to include surveys in our emails and action subsequent email funnels based on the answers.
Their drag and drop email builder is how we create all emails.
Automated funnels and welcome sequences with decision tree options (eg. we can send out different sequences based on the responses a member gave when they joined a group or move them to a different funnel based on whether they opened an email or on how they interacted with it). For example we used this feature to create the 10-day Grow your Group Challenge.
Their pop up forms are a good alternative to OptinMonster or other premium paid tools to collect email addresses and come included in the paid plans.
If you're interested in successfully building your list and use email marketing to monetize your group, we recommend investing in an advanced tool. We believe MailerLite offers the best value for money.
---

quick summary
What we love about Streamyard:
Very simple, no-frills backend that makes producing a live show really easy.
Professional looking live streams that are fun and help you interact.
---
Cost of Streamyard:
Free plan: Broadcasting up to 3 destinations, 6 speakers on screen, 20h streaming a month and Streamyard branding
Basic ($25/month): all the features mentioned on the right, broadcasting to 3 destinations, 10 speakers on screen.
Professional ($49/month): Features of Basic plan, 8 broadcasting destinations and 1080 video quality.
Our Recommended Plan:
We recommend the Basic Plan so that you can have your own branding, download the recordings and stream to more than one destination.
Streamyard for live streaming
One of our most useful and used tools is Streamyard.
This third party service allows us to go live in the group with guest speakers or just the two of us and share our screen, play videos, show slides and have a very interactive and fun experience from the comfort of our homes.
Facebook has its own native Facebook Live Producer but this is limited in its functionalities and forces you to use a third party tool. We tested a few of the most popular and decided to go for Streamyard because of its superior functionalities and more affordable pricing.
Streamyard is essentially cheaper and better than the other options available so if you plan to go live in your group, you should definitely use this tool. There is a free plan, which we started out on, though below are the main premium features we now cannot live without, and use in every live stream:
Branding of the live stream with your logo on the top right corner, a background image you can make with Canva, an overlay image that can decorate the corners of your stream and banners that help keep track of what you are talking about. If you're on a free plan, Streamyard's own branding will be present in your broadcast.
Interactive features such as showing audience comments on the screen or a ticker sentence that moves through the bottom part of the screen.
The ability to record and download the session, both the entire recording and the sound separately, and in 1080 quality so you can repurpose it for other channels (i.e. we upload our webinar sessions to YouTube after the live broadcast).
The ability to go live in up to 3 destinations at the same time (your Facebook page, your group(s), YouTube, LinkedIn, your website, etc.) for maximum audience reach.
Option to play a video which you can choose to speak over or not, so that you can display branded content or illustrate something.
Screen share to show slides, a website, etc. basically anything that is on your computer, and flip between layouts that show us, the speaker, the shared screen, etc. seamlessly.
If you plan to go live in your group, we highly recommend this tool. It's more affordable and advanced than the other options available such as Zoom or BeLive and it's recommended even by Facebook.
We have subscribed to their annual Basic plan for $240 a year.
Learn Our Secrets to Growing 15 Groups to

100k + Members

! Get Our E-Book!
400 + Actionable Pages
390 + How-to Screenshots
32 Proven Unpaid Growth Strategies
My group has exploded using your strategies. A competing group actually asked me how I was growing so quickly!!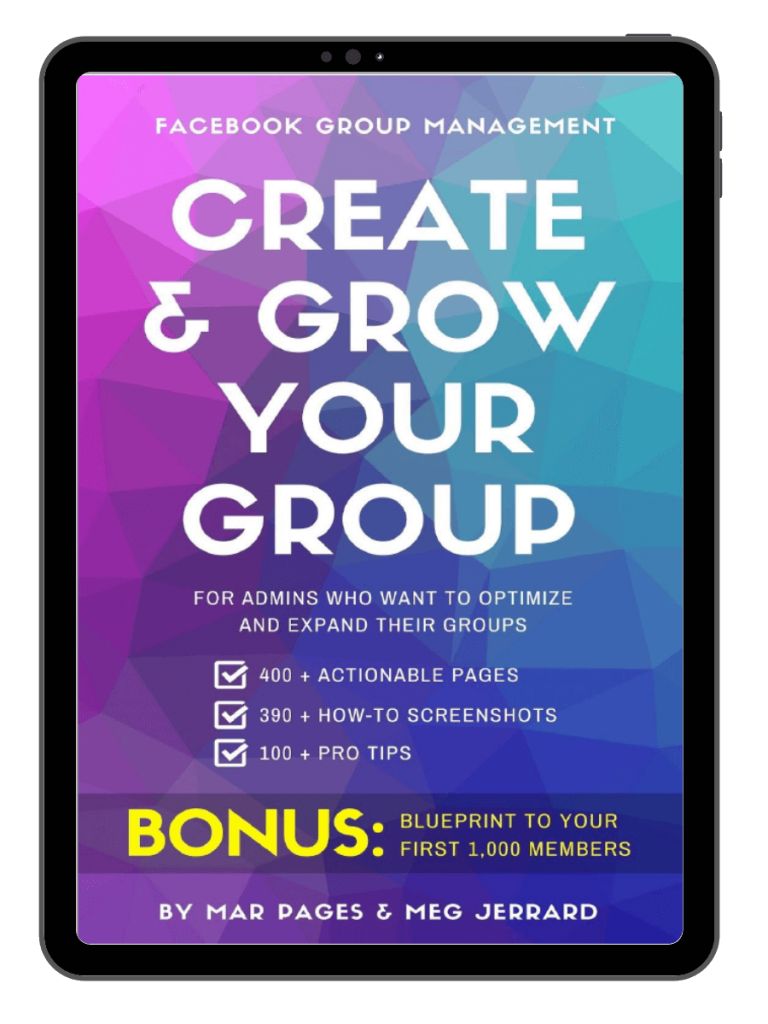 ---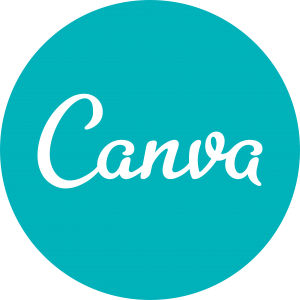 quick summary
What we love about Canva:
Canva has turned us, completely useless graphic design people, into graphic ninjas!
---
Cost of Canva:
Free
Pro version for $9.95 per month (30 day free trial for new subscribers)
Our Recommended Plan:
We personally pay for Canva Pro, for access to their stock image library, but a free account gives you access to all the design features you need.
canva for graphic design (to boost engagement)
Canva is a free web based app that lets you to design literally anything, and its drag and drop functionality makes it easy to create whatever you want – you can add text, elements, add photos, change color – your imagination is the limit!
It's graphic design for dummies who cant use editing software (like us!). They make it SUPER easy to create killer designs which look like you know what you're doing, and you can easily fool people into thinking you're a design professional using their templates library.
We use Canva for almost everything visual within our group, from graphics celebrating milestones, to our Facebook cover art, to quotes, our own memes, and slide show presentations we use in Facebook live sessions. We even used Canva to create our brand identity, ie logo, brand colors, font style, and icon.
Canva has been a GODSEND for boosting our Group engagement. Why? People remember 20% of what they read but 80% of what they see, and if you're looking to increase engagement within your group, catchy images stand out far more when viewed in the Facebook news feed.
Click here for examples of all the different designs we've made for our Group using Canva.
Canva is free, though there's a premium upgrade with extra perks like access to millions of stock photos, ability to upload your own fonts, and capacity to work as a large team. But the free version offers plenty of generous functionality, so a premium account isn't really needed. Sign up here.
Example: Our Facebook Group Header, designed in canva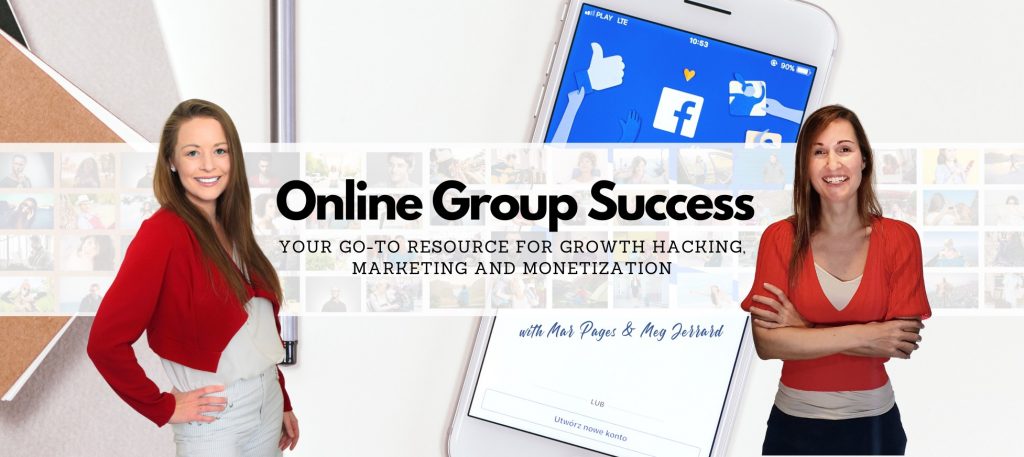 ---

quick summary
What we love about G Suite:
How seamless and easy to manage users and functionalities are from a common Admin dashboard.
It's collaboration tools that make remote teams incredibly efficient.
---
Cost of G Suite:
G Suite Basic charges per user about $72 per year. A user is an email address and that gives each user access to all features.
Corporate plans exist for sophisticated businesses.
Our Recommended Plan:
G Suite Basic is enough for most small companies.
G Suite for email and online collaboration
Our business runs on G Suite. That means we use Google's suite of business products for everything:
G Suite is our email provider (Gmail)
Our online cloud storage (Google Drive)
The tool we use to create and share documents (Google Docs)
To build surveys (Google Forms)
For our video calls (Google Meets)
To schedule appointments and video calls (Google Calendar)
To take and manage photos on the go from our phones (Google Photos)
G Suite is a powerful and self sufficient tool that provides everything a business needs to run, especially if your team is remote or if you work from home. There are few other tools you will need if you have G Suite.
What makes G Suites extra useful and sets it apart from other office management tools are the collaboration features.
Several members of the team can work on the same document/slides/spreadsheet at the same time and edit, comment and provide feedback live. This makes team work seamless and avoids any changes being lost. You will never have to save your work again.
---
creating, managing, and maintaining a website
Many businesses or brands will first have a website, and then create a Facebook Group, however if you've created your group free of an existing brand a website is an important asset. A website establishes authority, increases the visibility of your group through web based content search, and is a central resource / space for you to funnel your members for taking advantage of any current news, events, or offers.
Example: www.solofemaletravelers.club was a group before it was a website; our group remains the heart of our business, though our website strengthens the community and adds value to our members. It also allows us to sell products.
You'll need the following three resources for creating a simple website – there are many options out there for website creation, though these are the tools we personally use.

for domain name registration
Before you can launch a website you need to buy the domain. This process should be iterative so open NameCheap.com and start looking at prices and availability of your potential website names.
A few things to consider when brainstorming your website name:
Is the domain name for your group available for a reasonable price?
Is the domain as short as possible?
Is the domain name catchy and easy to remember?
Is there a similar domain already taken that could make your website difficult to distinguish? (ie look at your competitors).
Is the spelling easy to understand for native and non-native English speakers?
Does the domain help you rank for the topic of your group?
Are the social media handles for the domain taken?

for fast website hosting
Once you buy a domain name, you'll then need to buy web hosting. This is the server who will store the files which make up your website itself.
If you're in the market for new hosting, we recommend you get started with Siteground; an affordable option for getting started, and very easy to implement with a great support team (if you need it). Their support is quick to get back to you and help you through the process.
We use Siteground on our newer websites and Agathon (premium web hosting) for the more developed and high-traffic businesses.
Once you have purchased hosting, hook your new URL to the host by connecting the DNS servers. Each host has different instructions to follow which you will find available in your control panel.
You can buy both the domain name and hosting through Siteground all at once if you want.

for a fast web theme
There are hundreds of website themes out there, though we like and use GeneratePress because it is fast, really easy to use, has a lot of functionality for customizing websites, and has superb customer service who responds within hours.
They have a basic theme which is free, though here is what you get when you upgrade to GeneratePress Premium (like us) for $49.95:
Access to a huge site library of templates and ready made websites you can customize.
Access to support who reply within a few hours to any questions you have or fixes you need to make.
1 year of updates in the license and product, available for yearly renewal if you choose.
Follow GeneratePress instructions to install the theme on WordPress and then start customizing.
Learn Our Secrets to Growing 15 Groups to

100k + Members

! Get Our E-Book!
400 + Actionable Pages
390 + How-to Screenshots
32 Proven Unpaid Growth Strategies
My group has exploded using your strategies. A competing group actually asked me how I was growing so quickly!!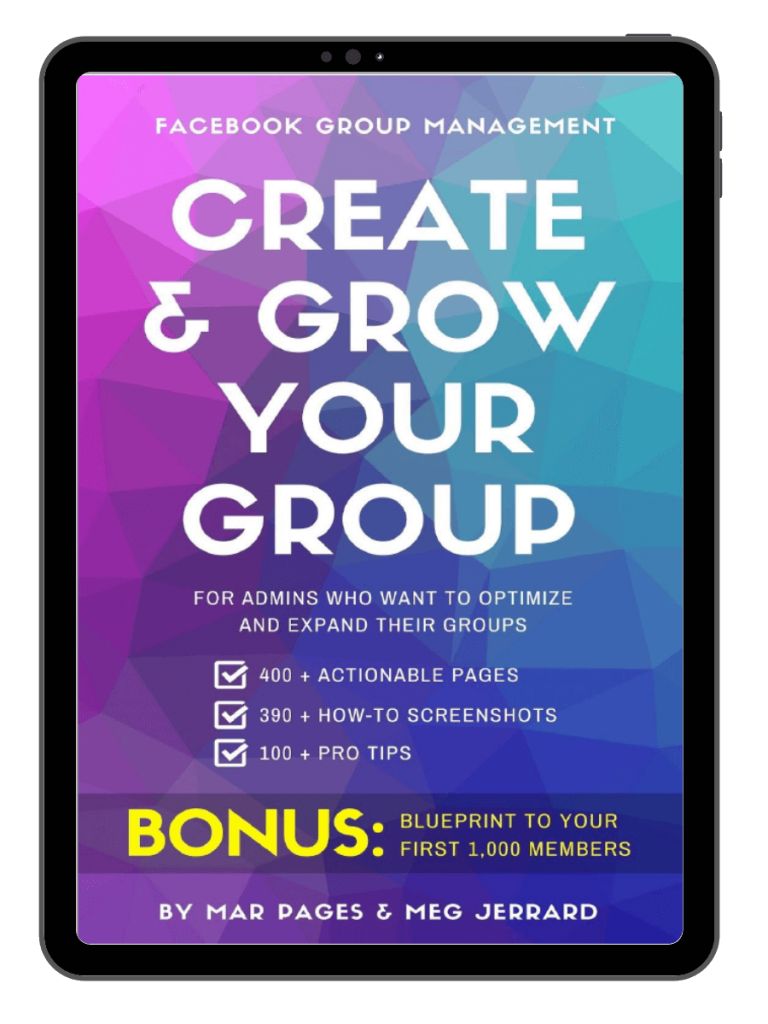 ---
have a question about any of the above tools? ask us!
community[at]onlinegroupsuccess.com