Facebook Groups have a completely new identity thanks to a suite of new features. This creates new opportunity for growth, moderation and monetization. Book sales are temporarily paused as we put all new features, strategies, and information into a new edition.
Facebook Group Management
e-Books (self learning)
Learn how to create, grow, moderate, and engage your audience for optimal monetization with our Facebook Group Management Trilogy.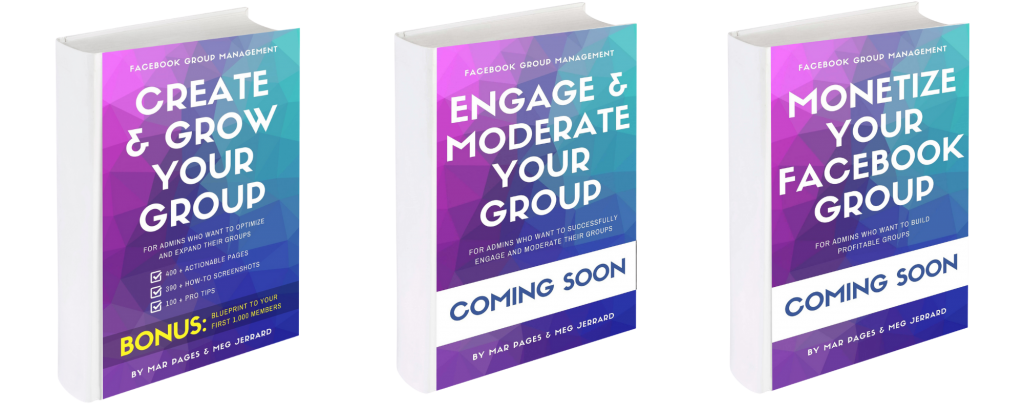 Over 1.8 BILLION people use Facebook Groups… every month!
We
guarentee

your audience are among them!

Facebook Groups have the potential to completely transform your business and accelerate your growth, on a scale you've never seen before. But how exactly do you start and grow a Facebook Group? And once you have one, how do you ensure the time and effort required to manage and nurture the community is justified from a financial perspective?
We answer these questions in this Trilogy of e-Books.
Our Methodology
practical & hands-on
We show you how to implement successful strategies with screenshots and real examples drawn directly from one of our 15 groups.
checklists & templates
We provide you with our reusable checklists and templates that save you time and effort.
pro tips
We share "Pro tips" with common pitfalls, learnings and best practices to fast-track your success.
Up to date information
We keep you updated of the latest changes and issue new versions for two years after your purchase. After-all, Facebook Groups are constantly evolving!
What Other Community Leaders Say …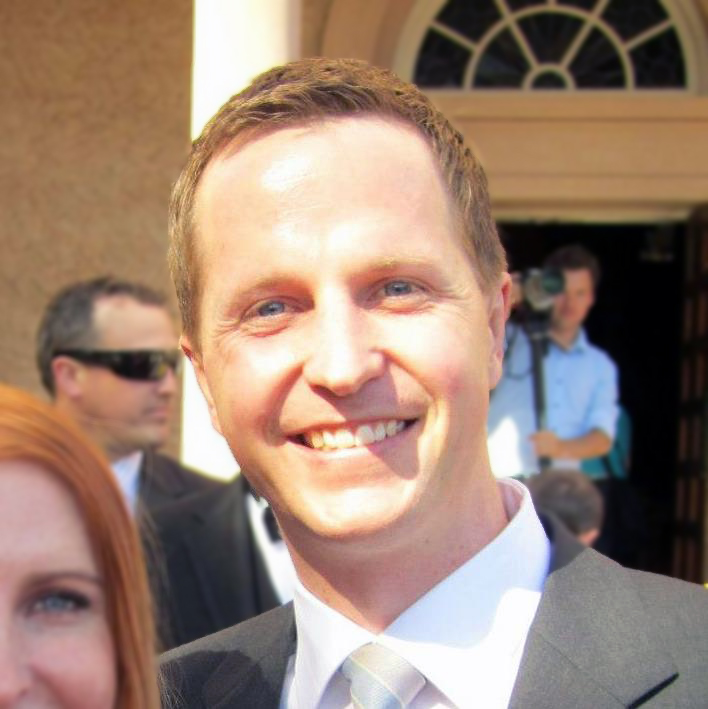 Don't waste valuable time and money when you can learn from the best. Mar and Meg not only have hands-on, practical experience in growing Facebook Groups in a fast-changing social environment, but they also make it fun! Algorithms, monetization, conflict management, content planning… they break the complexity down into simple, actionable steps that will get your Group on the fast track to success.
Andrew Strikis, Lap of Tasmania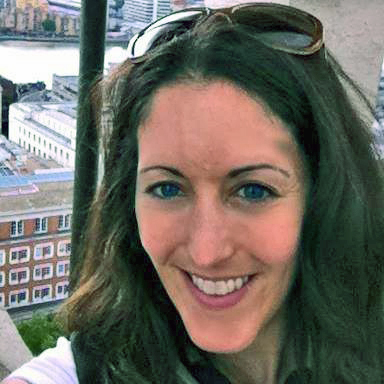 Meg and Mar are absolute Facebook Group experts! Their insights and tips have helped me implement strategies that convert group members to subscribers and customers of my digital course. Learning from them continues to be a complete game-changer. Combine this knowledge with their passion for helping others also achieve success with their online businesses and it's a total win-win!
Jackie Sills-Dellegrazie, Travel Hacking Study Hall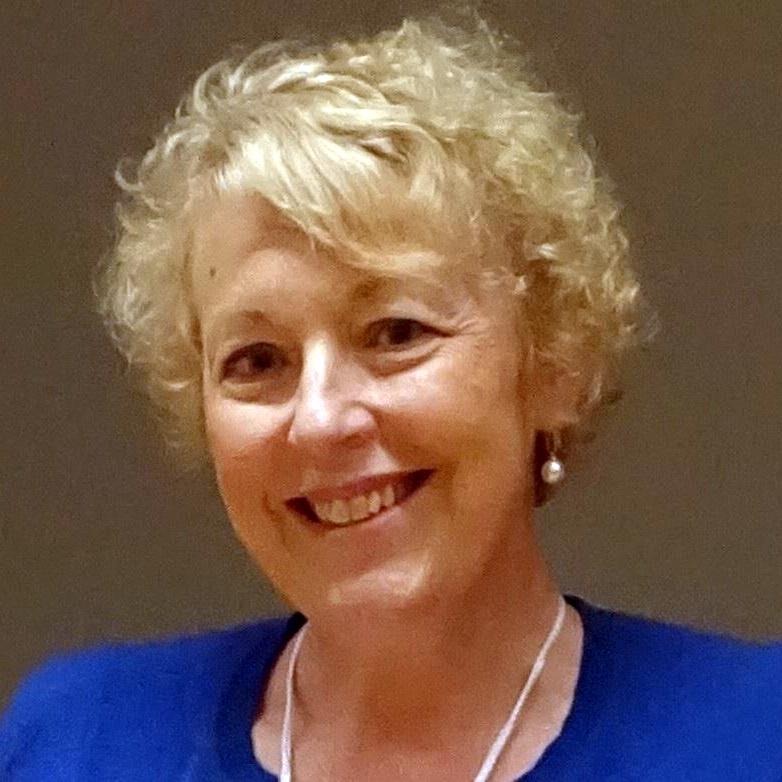 I've been a member of groups by Meg and Mar for many years and appreciate the focused but fun environments they create, and the great advice they offer. As a group admin who has learned by trial and error, their expertise and experience really gives a head start to anyone wanting to start their own group. Even as an experienced admin I always appreciate their perspectives and still learn from them.
Jo Karnaghan, France Travel Planning
Why Our Advice is Trusted
We have specialized in Facebook Groups since 2013, and everything we teach is from ongoing experience. We don't just talk the talk (as so many do!), we also walk the walk, and we're passionate about Facebook Groups.
We only teach proven strategies we know to work, and our books provide detailed, tactical training you can apply to achieve success. When you buy our books, you learn from the best.
7 YEARS EXPERIENCE
We have been managing Facebook Groups since 2013, and have a wealth of knowledge and a rich historical understanding of what it takes to succeed (aka we've seen a LOT in our 7 years of nurturing online communities!!).
15 FACEBOOK GROUPS
We collectively admin 15 Facebook groups, which range from intimate 100 member communities, to highly active 66,000 + member groups. We know what works for public groups, private groups, and groups across a wide range of interests and topics.
100,000 + MEMBERS
Across our online communities, we collectively manage more than 100,000 members, and have experience managing large groups, and small. Our groups are geographically and culturally diverse, and include members from 100 + different countries. We moderate communities with a huge cross section of age, nationality, ethnicity, and gender.
on the front lines daily
With 15 Facebook Groups, and 100,000 members, we're on the front lines of Facebook Groups daily. We know about new features and changes as soon as they happen (often before they happening!) and are constantly on top of what's working, and what's not. You can trust us for up to date information because this is what we're doing daily.
Which E-Book Interests You?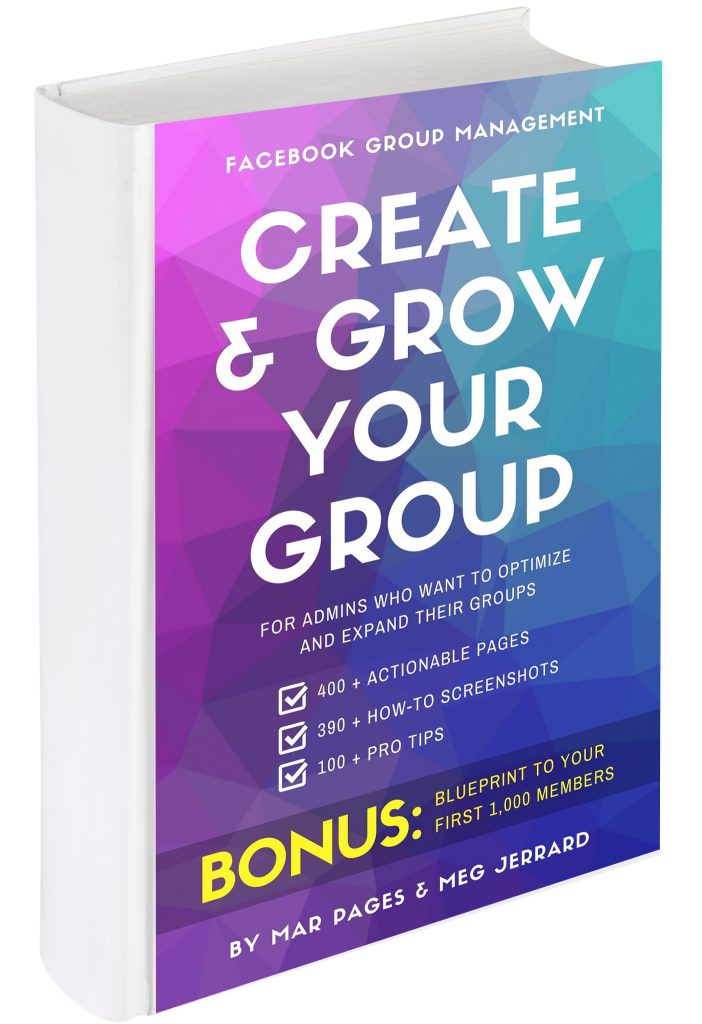 create & grow your group
For both existing and soon-to-be Facebook Group Admins and Community Leaders, this e-book is an in depth guide to creating and growing a group that supports your business goals.
400 + Actionable Pages
390 + How-to Screenshots
100 + Pro Tips
32 Proven Strategies to Grow Your Group
Workbook to put all strategies into action, with checklists, templates, and frameworks
BONUS Blueprint to 1,000 Members in 30 Days (comprehensive launch plan)
BONUS Strategic Foundation Printable Group House
CREATE & GROW YOUR GROUP COMES WITH THESE 4 BONUSES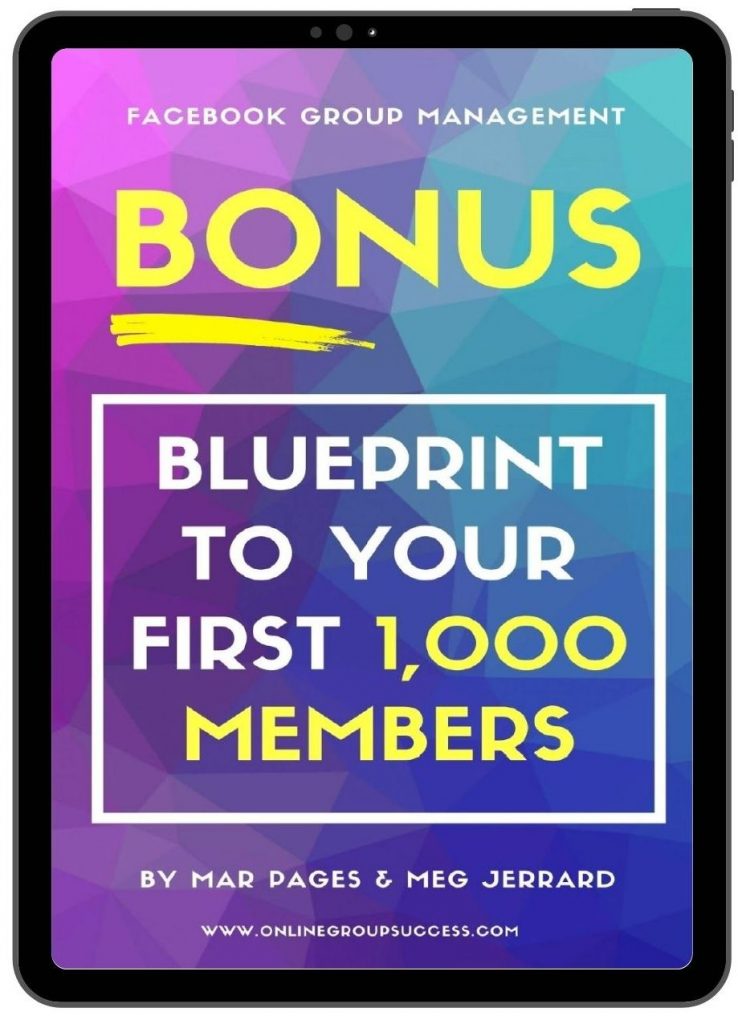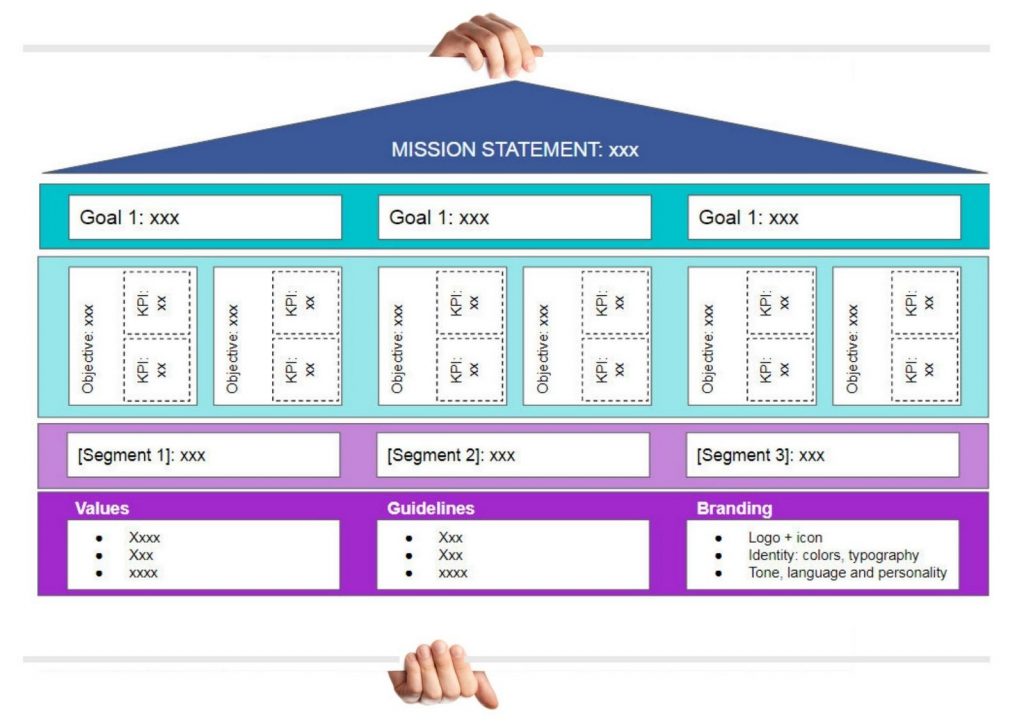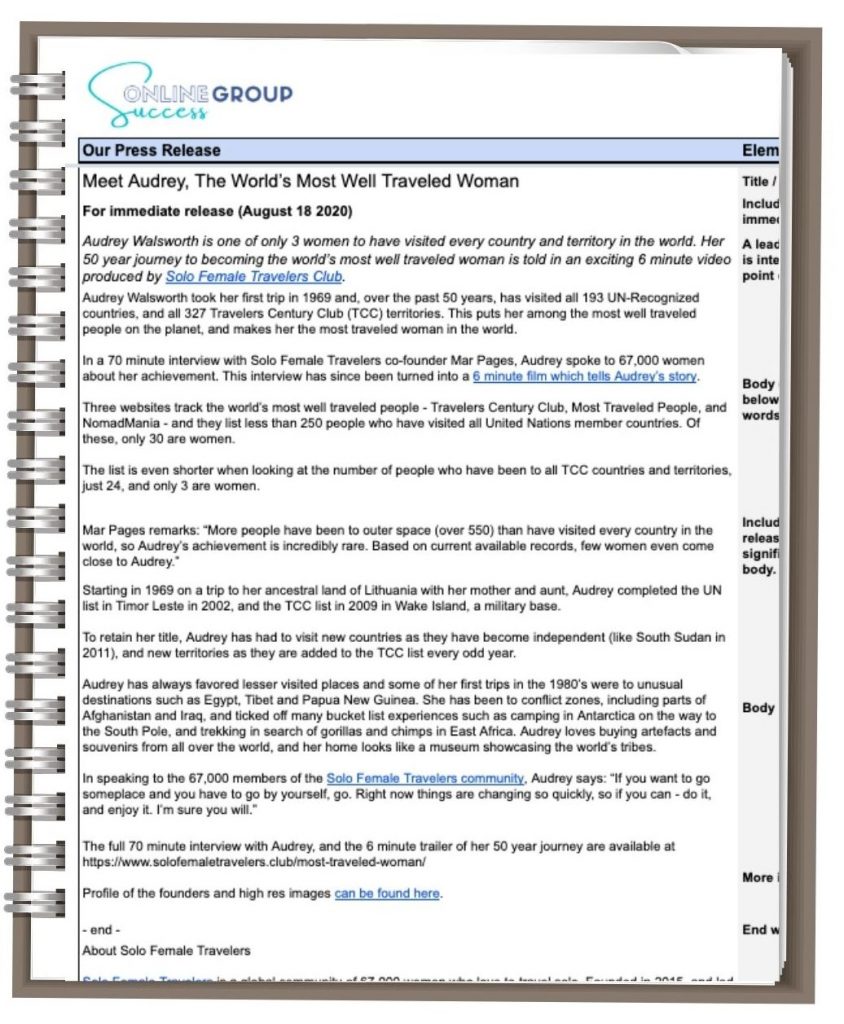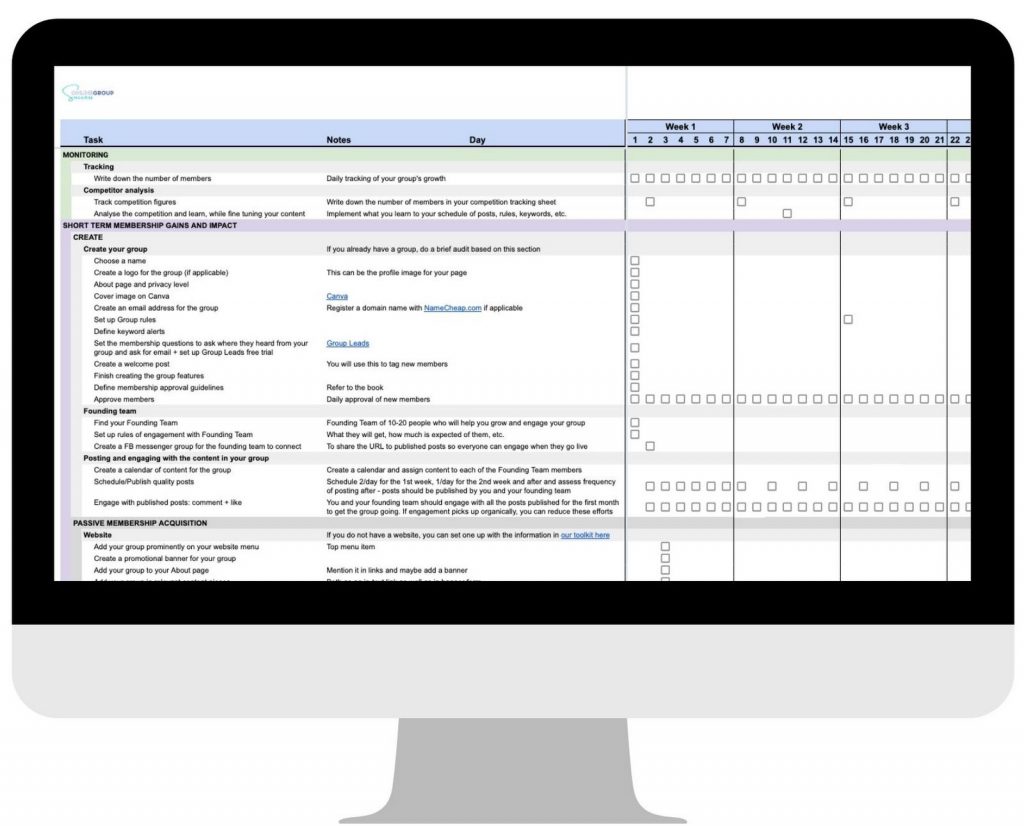 ---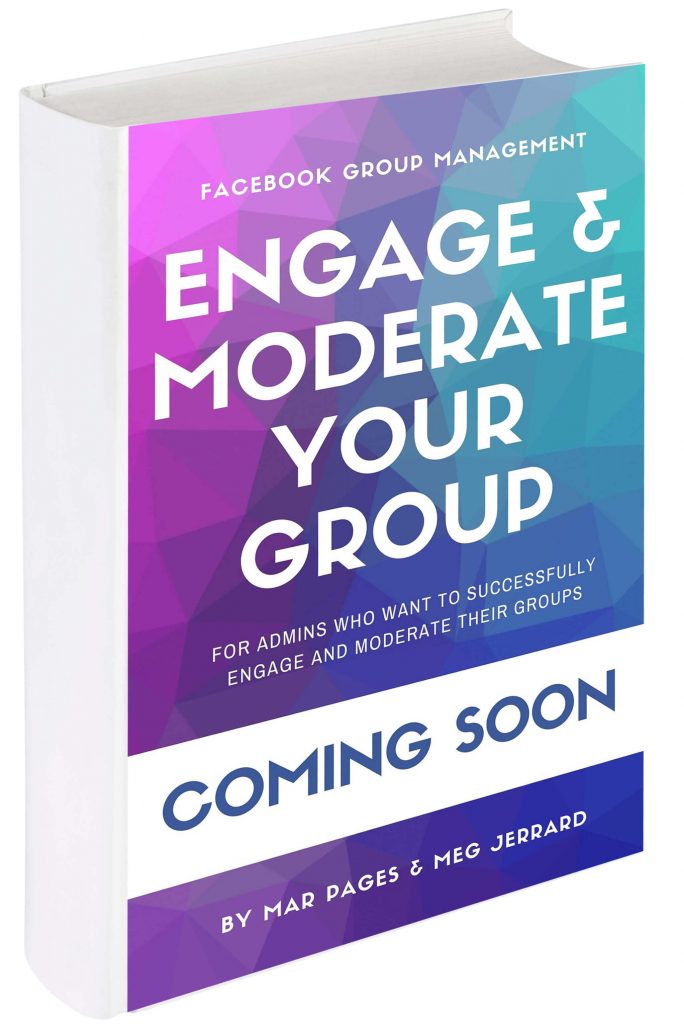 engage & moderate
For Facebook Group Community Leaders who need practical support, advice, and insight into the best practices for moderating, managing, and engaging their Facebook Groups.
300 + Actionable Pages
300 + How-to Screenshots
100 + Pro Tips
Canned responses and templates to adapt and re-use for moderation challenges (like managing conflict and dealing with difficult members), managing a team, and limiting your liability as a group owner.
An engagement content bank with templates and ice breakers to increase engagement in your group.
---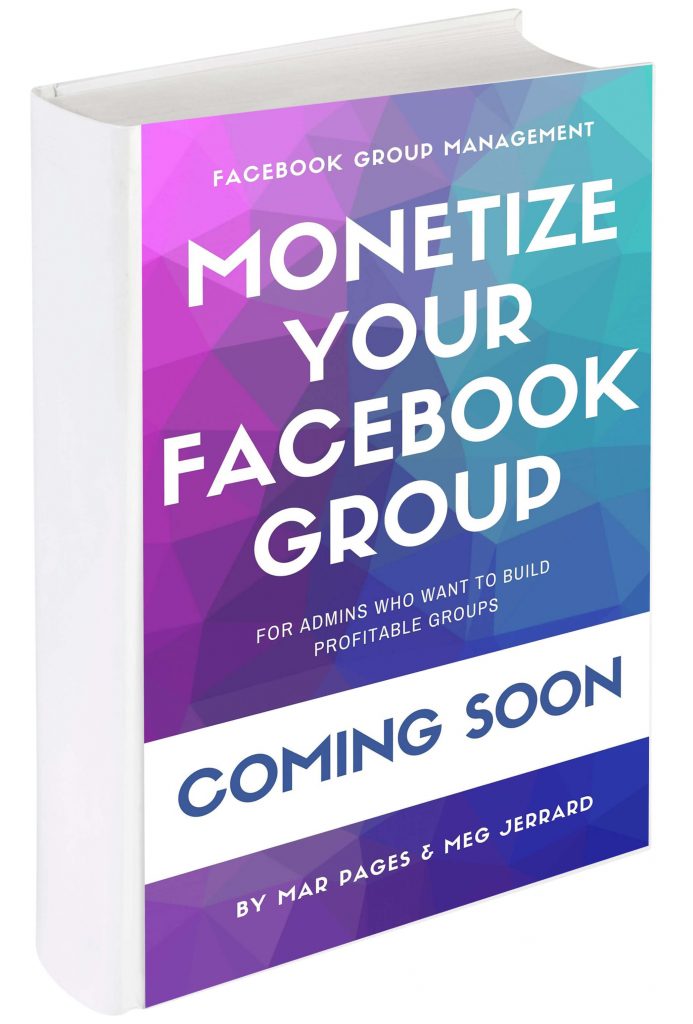 monetize your facebook group
For Facebook Group Community Leaders who wish to monetize their Groups and turn their online communities into a profitable, money making machine. This in depth book provides:
250 + Actionable Pages
200 + How-to Screenshots
100 + Pro Tips
30 proven strategies to monetize your group and maximize your profits, regardless of your industry.
Templates you can adapt and re-use for pitching, contracts, and marketing copy.
---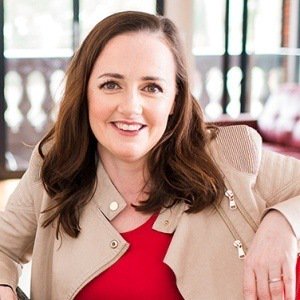 Meg and Mar are standout leaders within this industry – beyond their strong work ethic and record for results, the depth and practical value of the information they share is something you rarely see. When you work with them you not only benefit from their years of knowledge and expertise, they're your biggest cheerleaders, and genuinely rooting for you to succeed.
Sharon Gourlay, Digital Nomad Wannabe