Looking for some inspiration from fellow popular Facebook Groups? Or perhaps you would like to see a list of Facebook Groups to join or be a part of? Maybe you are interested in finding out what the largest Facebook Groups are?
Facebook Groups turned 10 years old in October 2020 and are more relevant than ever both for its users, to connect and to belong, and for businesses, to generate leads, find customers or collect insights.
One of the most fascinating ways to sources ideas for starting your own Facebook Group is to look at what the most successful and largest groups are. While there are many elements that define whether a group is successful or not, size is un undeniable one.
We hope that this is list of groups with more than 1 million members will inspire you and give you some ideas to grow yours.
In this article we will go through a list of the best and most popular Facebook Groups, including interesting Facebook Groups we are a part of and our favorite and most fun communities.
Jump to: Learnings from large groups I Largest groups I FAQs about largest groups
What all large Facebook Groups have in common
Before we get into the ranking of the largest Facebook Groups, below is a list of some of the learnings we extracted from analyzing them as outsiders. All the large and successful groups featured in this article have the following on common:
Passion is king: They were created around something members are really passionate about and spend significant time one, such as a game, a show, or a hobby like football or manga.
Leverage the power of community: The topic of the group is made better when enjoyed as part of a community. Belonging to a group and being surrounded by like-minded individuals makes the personal journey more enjoyable or brings a sense of community and of not being alone, that is wholesome and fulfilling, especially if the member is surrounded by others in their day to day that are not part of the same group, for example dieting, exercising or the group about Subtle Asian traits.
Spot a trend: Spotting a trend and leveraging the power of community early on can catapult your group's growth, eg. The Blackout Coalition, View from my window, Family lockdown tips were all started to support people during specific times. Other groups also grew exponentially thanks to COVID but for other less expected reasons. For example, the ant colony group exploded because in uncertain times we all look for the certain, the unchanged, and pretending to be an ant in an ant colony does not change with a pandemic.
Get covered: Media coverage can substantially accelerate membership growth, eg. A group where we all pretend to be ants in an ant colony, The Blackout coalition, Beard Game Matters all exploded thanks to media coverage that made them famous.
Focus on the benefit: Businesses can leverage the power of groups by focusing on the benefit and on helping customers rather than on the product, eg. Instant Pot Community, Australian made products, Peloton
When looking at previous rankings of the largest groups, we also noticed that several that topped the list a year before were no longer there. Large groups are really hard and time-consuming to manage, and they are more susceptible to Facebook's automated algorithm take down.
With Facebook putting more emphasis than ever on moderation, community guidelines, fake news and bullying, admins of large groups need to be careful not to trigger automated algorithm flags that could get their groups banned and vanishes.
This includes and is not limited to an avalanche of reports by members, spam, keywords that trigger banned topics, etc.
Largest Facebook Groups with more than 1 million members
In this section we have included a list of Facebook Groups that are popular, even if they are not the largest, because we wanted to differentiate groups that have simply attracted lost of members vs. groups that are still quite large but particularly interesting.
Maths formulas – 3.6 Million members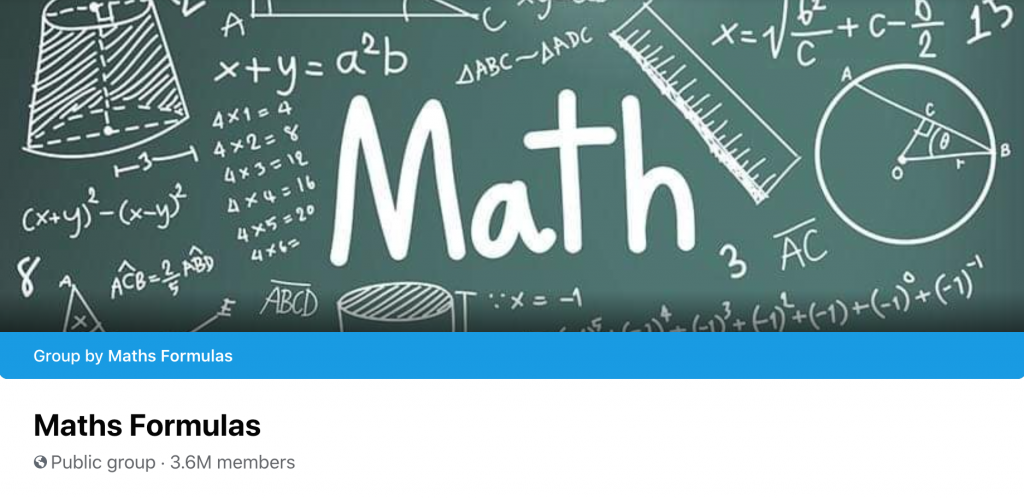 Created in 2015, this is the largest maths group on Facebook and because it's public you can see the type of content shared in it. Spoiler alert, the majority of the content is made of what appears as simple calculations.
WWE MONDAY NIGHT RAW – 3.3 Million members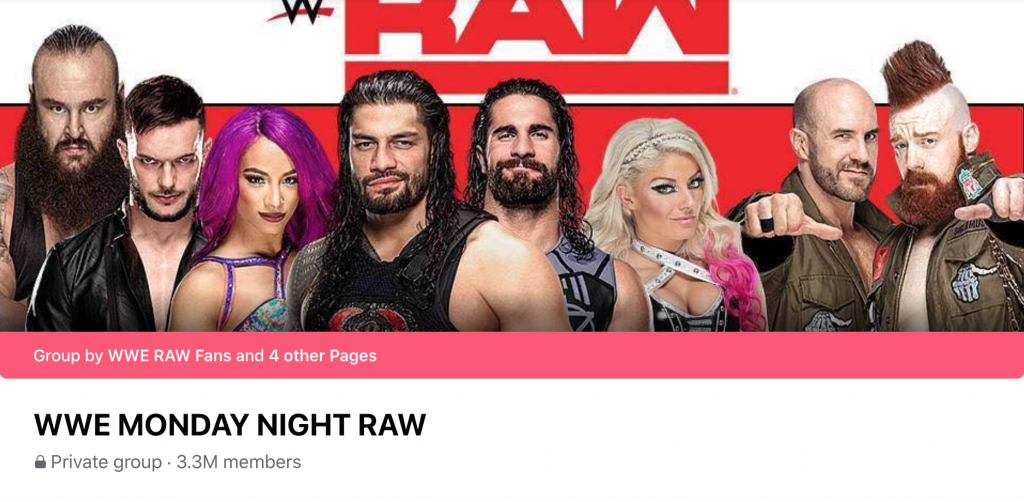 This massive group is for fans of the American wrestling television show and is largely filled with pictures of the wrestlers and commentary around it. When we joined this group, there was a notice that it was for sale, without details as to for how much, but the notice was a month old.
This just goes to show the amount of time and effort required to grow a group and how hard it is to maintain it. Without any monetization, such a large group is hard to keep up with and it can quickly lose value if not properly moderated.
Instant Pot – 2.8 Million members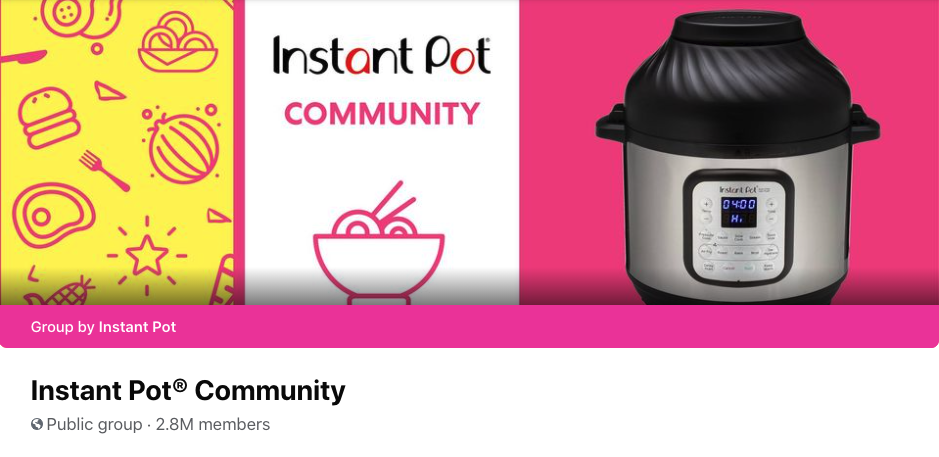 This is one of the largest groups on Facebook and you don't even need to join to read all its content because it is, rightly so, publicly available.
Created in 2015 by the company that manufactures and sells the Instant Pot electric cooker, the community is a place to swap recipes, to connect with other users, share tips and advice, etc. While it has been growing steadily, it has exploded during COVID and at the time of writing, it has close to 3 million members.
If you have the cooker, this is a handy place to get any and all of your questions answered by other members so it is a great tool for the business who can promote engagement, raise barriers to exit by helping its customers use the cooker more, and get all sorts of customer support questions answered for free by other members.
Besides all this, the company uses the group to run giveaways so they can collect email addresses, and share its own content and recipes.
We already mentioned that the group is public so anyone can see the content, it is also filled with plenty of self promotional posts and comments with links to recipes and content that should not be there which makes us think moderators take a light approach to removing content.
What makes this group interesting, besides the fact that it is a thriving community around a product, is its community guidelines which go to great lengths to explain copyright laws and what can and cannot be done when resharing a recipe. Other unofficial groups have been created, some of which are pretty large.
Several offshots and other parallel groups that are not linked to a specific brand have also appeared, several with more than 1 million members.
Keto & Low Carb Recipes for Beginners – 2.4 Million members
A group created in 2011 that focuses on keto and low carb diet and that, since 2019, has an attached website, Keto A to Z. here you can find recipes, support and personal journeys through the keto diet shared.
Interestingly, the group does not allow medical advice being shared and does not allow sharing images of foods that are not keto-approved, to avoid triggering other members.
Banting 7 day meal plan – 2.3 Million members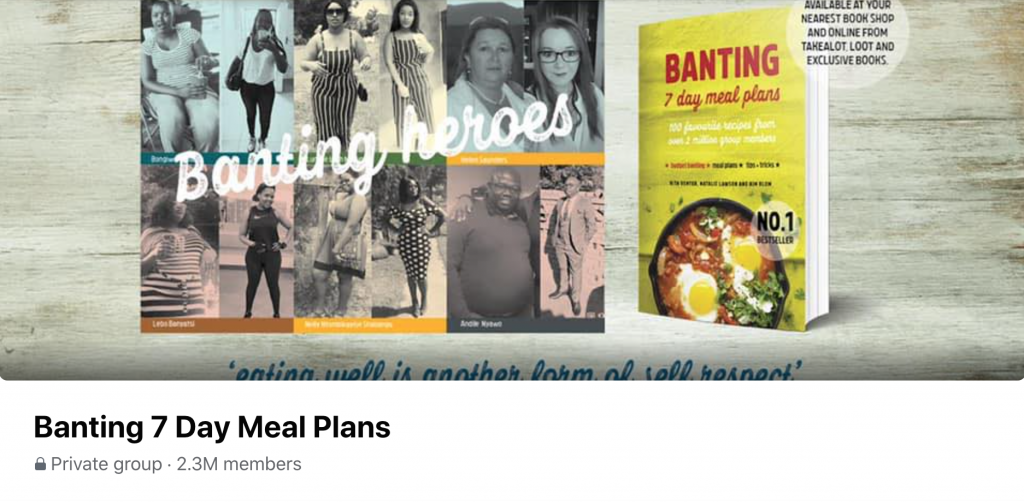 This 2014 group originally from South Africa was created to support a book of the same name that focuses on a diet based on low carb, high fat and moderate protein. The group is filled with recipes and photos of personal progress as members get through the diet.
The book, interestingly, is a hardcover only, for sale in South Africa, and there is little in the way of online support or online presence beyond the group. While unusual, this is a good example of how an online community can support a physical product.
View from my window – 3.1 Million members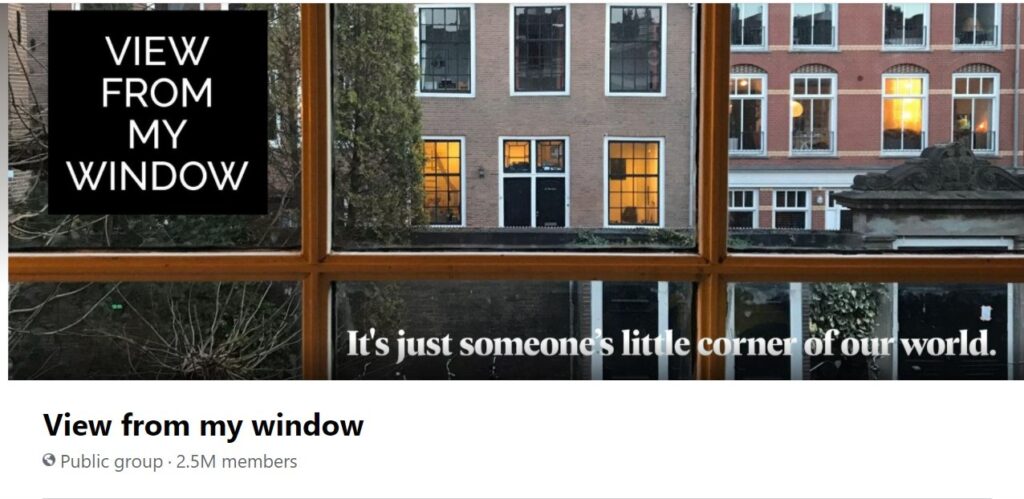 View from my window was originally created to connect people from all over the world during the Corona lockdown, by sharing their views. The project was launched by Barbara Duriau on 22 March 2020, and today the group gains new momentum based on the values that have been formed over time.
Every day, through our windows, we have the same view. The idea is to share the atmosphere of your daily life, from your home, where you live: from backstreets to boulevards, parking lots to snow covered mountains, muddy puddles to pristine lakes…VFMW is a unique way to see the world through the personal lens of ordinary people, from the mundane to glorious.
Behind every picture is the story of an ordinary person, his outlook on life, and every day in the group is a new journey. Which place will you visit today?
The official website is viewfrommywindow.world – the group published a book last year, with volume 2 to be released November 2021.
DIY on a budget official – 2 Million members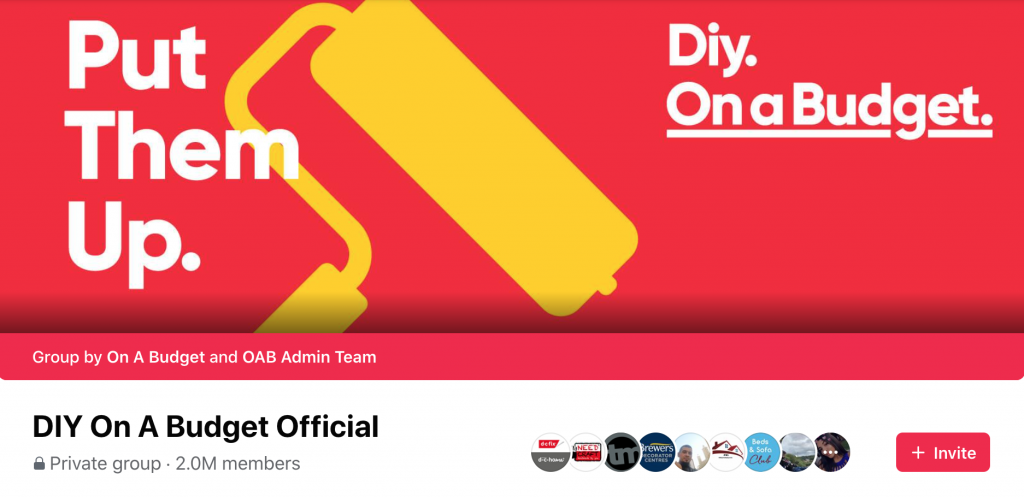 This group is linked to a network of pages and businesses under the name On a budget TV that provide budget tricks in all kinds of niches and topics of interest, from gardening to fashion, make-up, decoration, parenting, etc. and have a total of over 3 million members. The group is private but members are accepted automatically when they answer the membership questions.
Beyond sharing engaging content that gets members (and page followers) interested and interacting and being linked to a publication, the group also connects with brands in their niche which they call supporters and who post within the group and advertise, presumably at a cost. You can see them in the Announcements section.
Why so serious – 2 Million members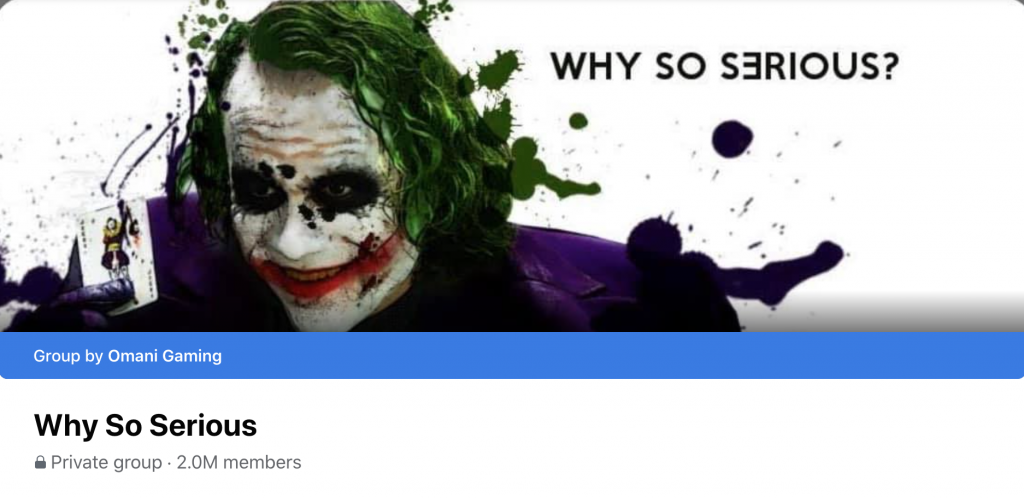 This group with a large Indian following is focused on funny memes and jokes, usually including an image. The group is private but you will get approved almost immediately.
While largely unmoderated, the description of the group includes a long list of banned types of posts but there is still a lot of spam that gets through, probably because the admin and moderator group is relatively small.
Weird second hand finds that just need to be shared – 2 Million members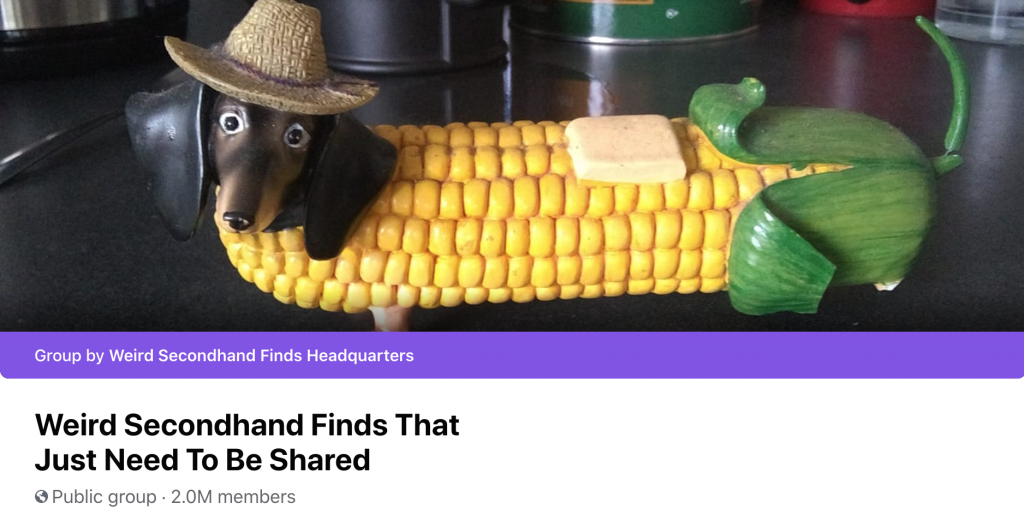 Created in 2016, this group is full of hilarious finds in second hand and thrift shops, for example, the picture on the group's cover image, because who wouldn't want a sausage dog inside a corn of the cob. The general content is just fun, interesting and full of unusual items.
The group has an attached merch shop to buy fun items that go along the lines of the group's ethos.
A group where we all pretend to be ants in an ant colony – 1.9 Million members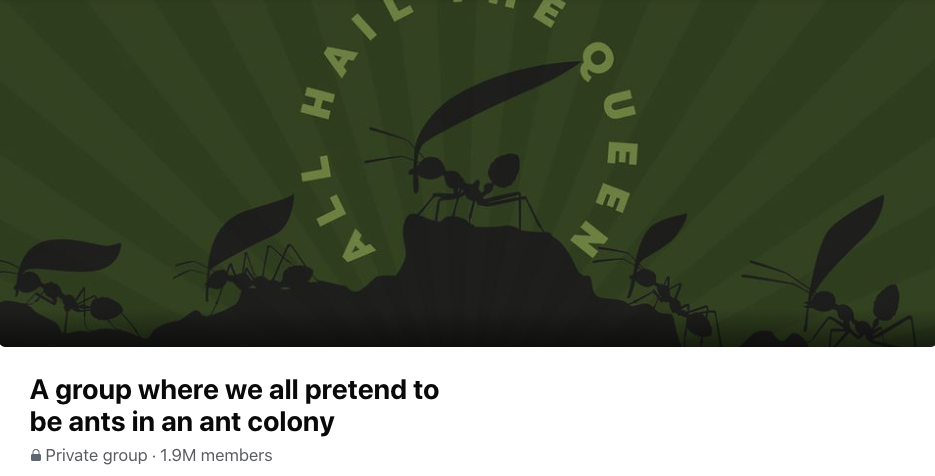 As the name indicates, this is one of the many Facebook pretend groups where all members imagine what would happen if they were something else, it's role play at its best in an imaginary virtual world and surrounded by strangers.
The group was created by a 20 year old college student and in just over a year, it grew to almost 2 million members. Most shockingly, it went from less than 200,000 to 1 million in 1 month in May 2020 and to 1.9 million 4 months later, in part thanks to a tweet that went viral and then to widespread coverage (The Verge, NBC, Slate, Buzzfeed, etc.) and the need to escape the COVID reality.
The point of this group, and all other pretend groups, is to have fun and act as if you were something else, in this case, an ant in a colony, serving The Queen. For example, a member might post asking for other members to help them build a new path or move a leave from the middle of a path, or take food back to the colony. The admins have started to monetize it with merch that portrays simple words like "Lift" or "Bite" which refer to the group members main activity.
Satirical groups have become a recent trend on Facebook, one that has accelerated during COVID, and there are many out there. The reasons why they are popular are many. Often it's a mix of humor, satire and easy entertainment. Depending on the group, there is a lot of learning happening.
The Blackout Movement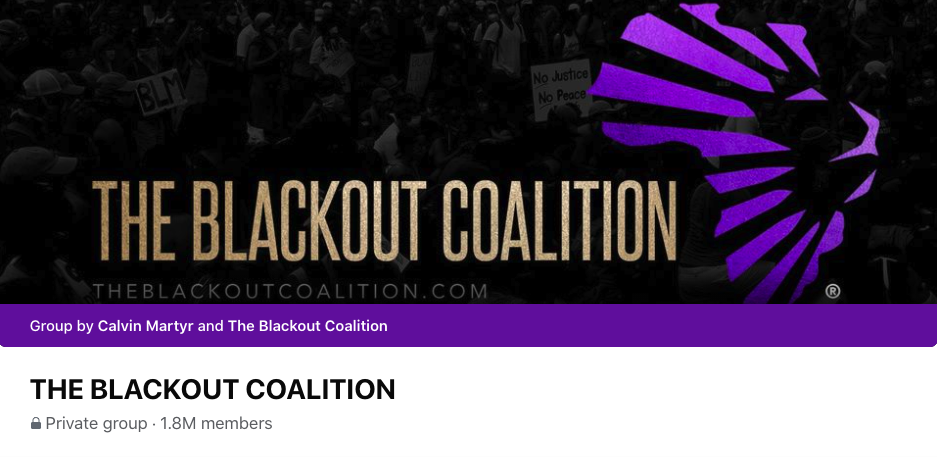 A group linked to a page and website of the same name and with a clear purpose, "The Blackout Coalition (TBC) is the fastest growing, pro solution, non-violent, social injustice consequence movement."
The community was created by hip hop artist Calvin Martyr in May 2020 as part of his call for the 2020 Blackout Day and boomed to almost 2 million members in a matter of weeks. It is also the largest group on Facebook among US users.
More than a group, this is a movement that encourages black and people of color around the world, but more so in the US, to challenge the status quo and eliminate discrimination. One of the most tangible actions proposed is a call for its members to direct their spend towards black-owned businesses only.
Through the website, you can purchase merch, participate in the grassroots movement in your city, get funded, listen to talks on a radio station, etc.
Subtle Asian traits – 1.8 Million members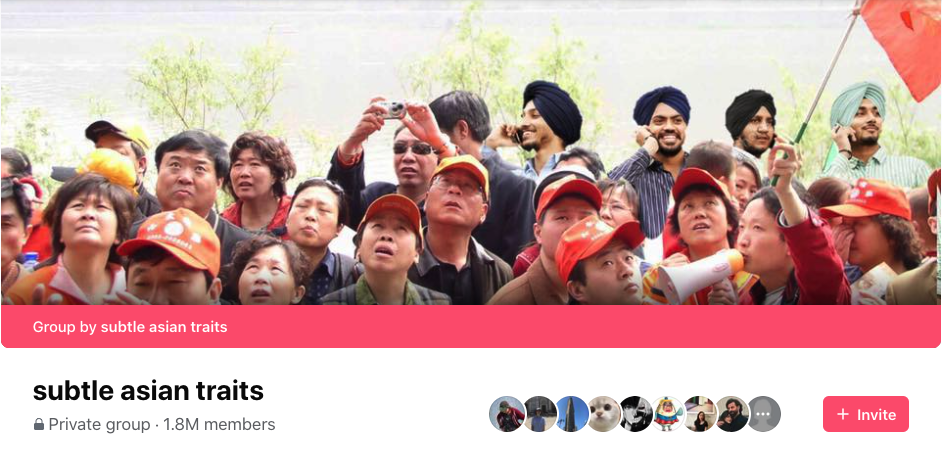 This incredible community was created at the end of 2018 and has grown exponentially to close to 2 million members in record time. It was originally started by a group of students from Melbourne who are of Asian descend and wanted to laugh and enjoy what makes Asian culture unique. The group quickly amassed a following and has become one of the largest Facebook Groups.
The community is inclusive and you do not have to be Asian to be a part of it, so it serves as a bridge between Asian cultures and anyone who has an interest or wants to understand the various country cultures and heritage better.
The atmosphere is supportive, positive and fun and you are sure to enjoy a laugh scrolling through the posts. There are also lots of heartwarming stories of mixed couples, third culture kids and multicultural members in general.
Dogspotting – 1.8 Million members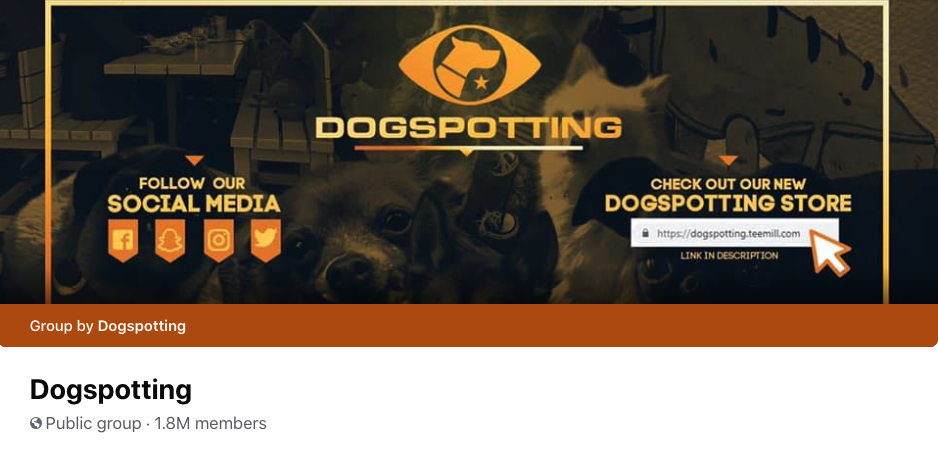 A fun group filled with cuteness overload and lots of posts about the sport of dogspotting, which the group has trademarked.
The idea of the group is to guess the breed of a dog based on a random photo posted by a member. You can't post about a dog you know (obviously) and members are supposed to score each other.
From the group an entire business has been created with a shop where you can buy merch, all social media channels, etc. The page that is linked to the group has been inactive since 2018 and the website URL is not accessible, but the group continues to be quite active.
Keto for beginners – 1.7 Million members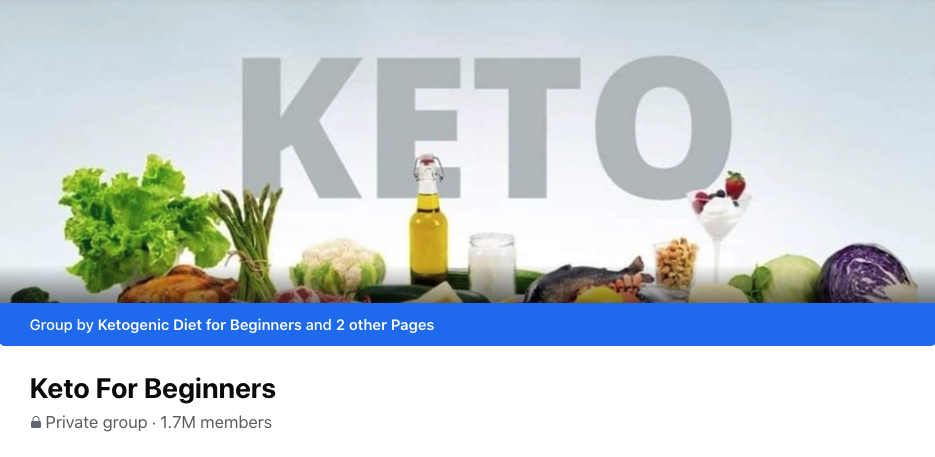 Another large Facebook Group for followers of the keto diet to get together, support each other, share tips and recipes, etc. The group is linked to several keto businesses and was created in 2017.
Like with other dieting and food-related groups, community is what often makes dieting and lifestyle journeys easier and more supporting so groups like this grow quickly and tend to be quite engaged. The group owners promote several products such as courses, challenges, an app, books, etc. but the community is largely about members helping each other and sharing tips and milestones.
Products made in Australia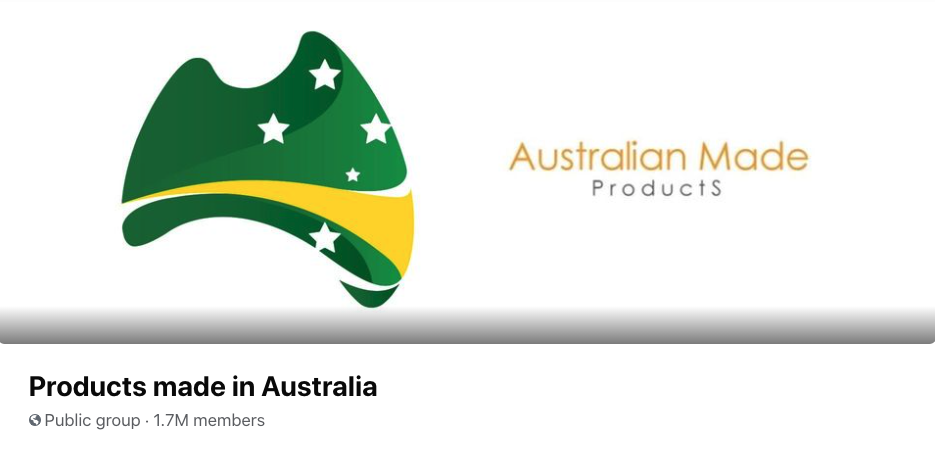 An entire public group focused on promoting products that are made in Australia and which amassed 1,7 million members in less than a year, an astounding number considering Australia only has 20 million inhabitants.
The group is part of a page called Australian made products that manages several similar communities. Members promote their own products, ask questions about where to find local companies that manufacture what they are looking for and generally promotes buying local.
Netflix Recommendations – 1.6 Million members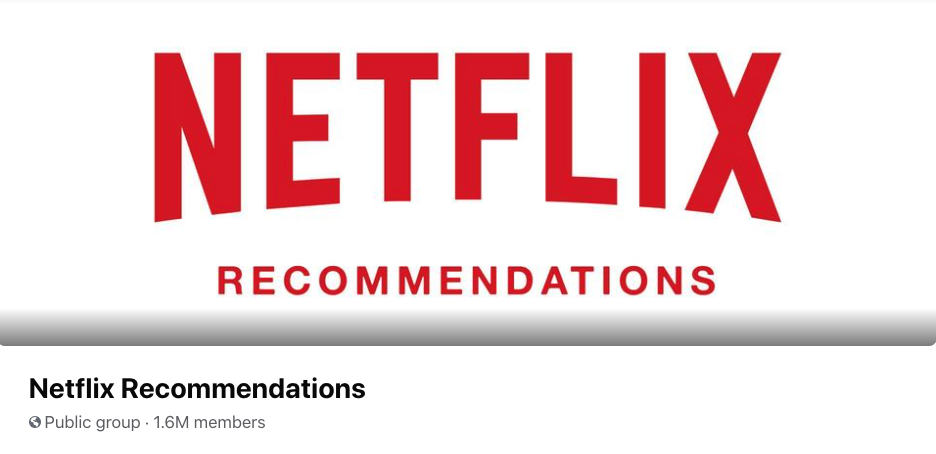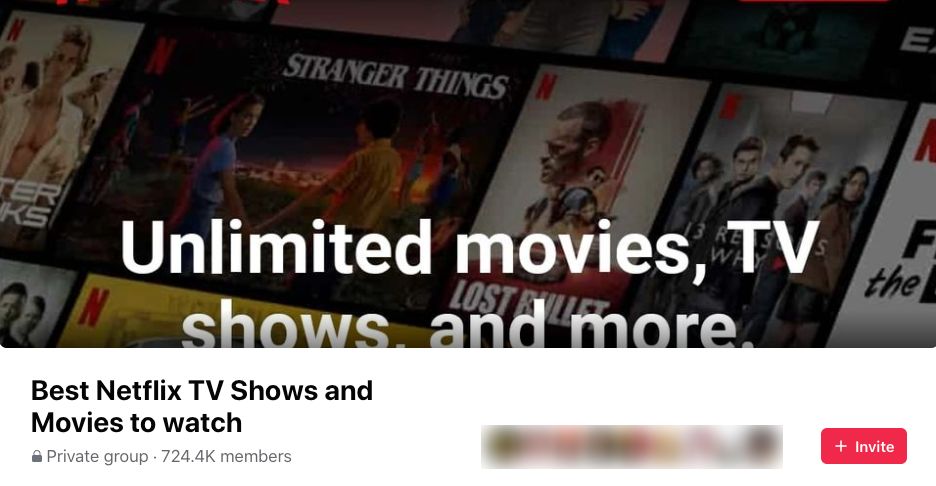 As the name indicates this is a large Facebook Group to get, share and find Netflix recommendations for movies and series to watch. It was started in 2013 and it now has more than 1.6 million members.
However, because the group is so large, finding useful recommendations and going through the content is overwhelming and frankly not that useful. A group is perhaps not the right place for this content and you cannot get average opinions or rating like you would in other formats such as ratings or reviews sites, and given the size of the group, there are many repetitive posts about the same over and over.
For most members, the value is probably in crowd-sourcing recommendations when asking "I liked these 3 series and looking for something similar", which is what Netflix recommendations engine should be doing. For a better take on managing a group like this, you should check out Best Netflix TV Shows and Movies to watch.
They run common threads for popular or recently released new series/movies so that all opinions can be concentrated and generally have a more hands-on approach to moderation which is similar to the way in which we manage the conversations at Solo Female Travelers. As a result, the group is much more useful. It is also a private group, although you are automatically accepted if you answer the membership questions.
Compteur Officiel de gilets Jaunes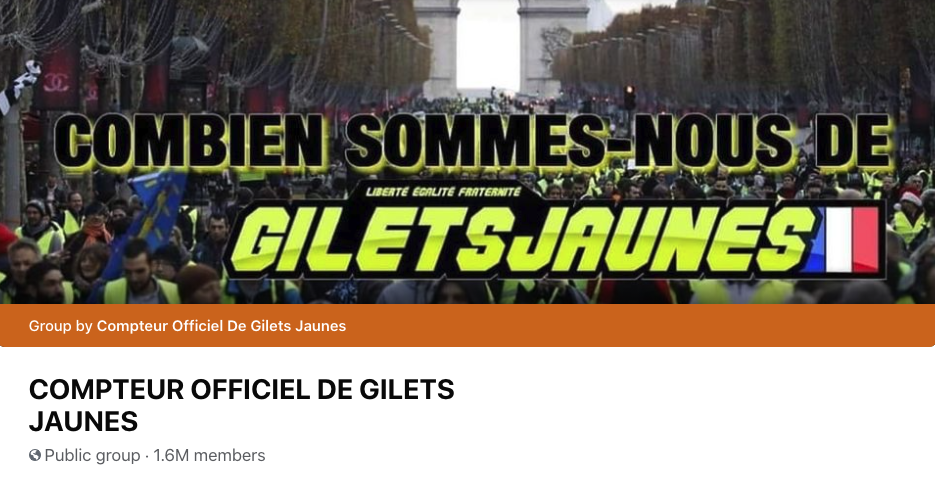 French public group devoted to the Gilets Jaunes movement in France and created to count the number of people who are part of the movement. The group states, quite rightly, that they are also the largest Facebook Group in Europe.
BEARD GAME MATTERS™ (The Official)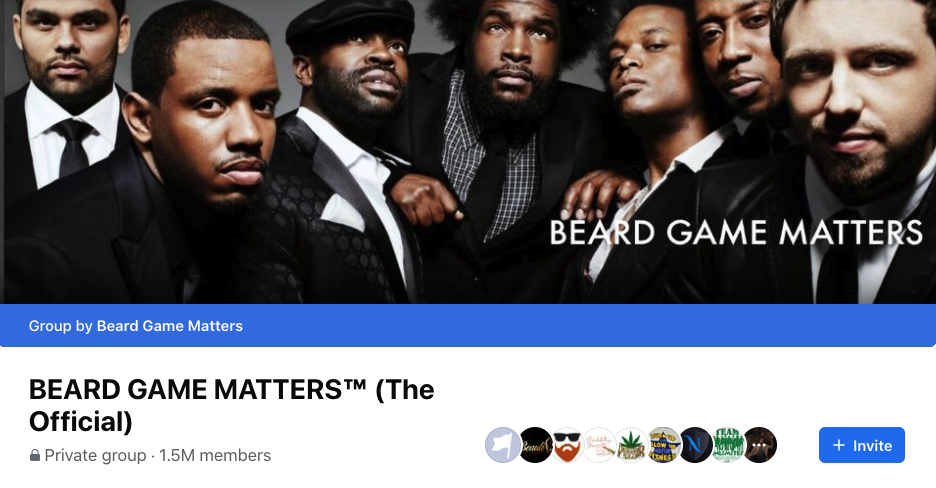 There are groups for anything, and this one is for all those beard-loving people, those who have it and those who like it. The page that is linked to the group is on the same topic but much smaller.
Originally, the group was created in 2017 to bring together men with beards to share advice and it grew to over 800k members in a week. The founder quickly realised women love men with beards and announced he would launch a dating app for men with beards. The site does not seem to exist but the group has remained as big as it was a month after launch and dating seems to be taking place in it instead.
Post submission is closed and only opens a few times a day to manage the influx of posting. The group is private but you get automatically approved to join.
Engineering discoveries – 1.4 Million members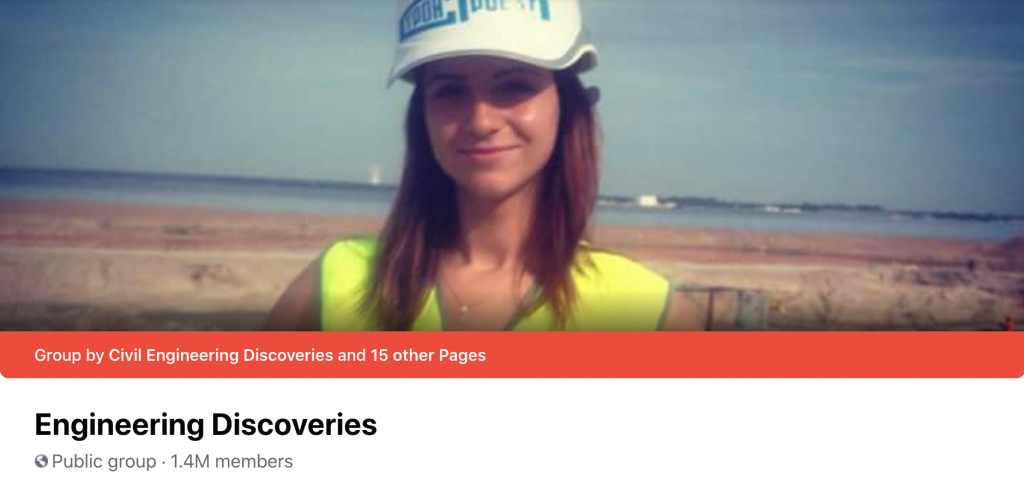 Run more like a page than a group, this is a very large public group with over 1.4 million members in just 2 years where admins share math problems with a link to a website content page where the answer is shared. No other posts that are not from admins are approved, "because of porn", according to the group's description.
Rant HQ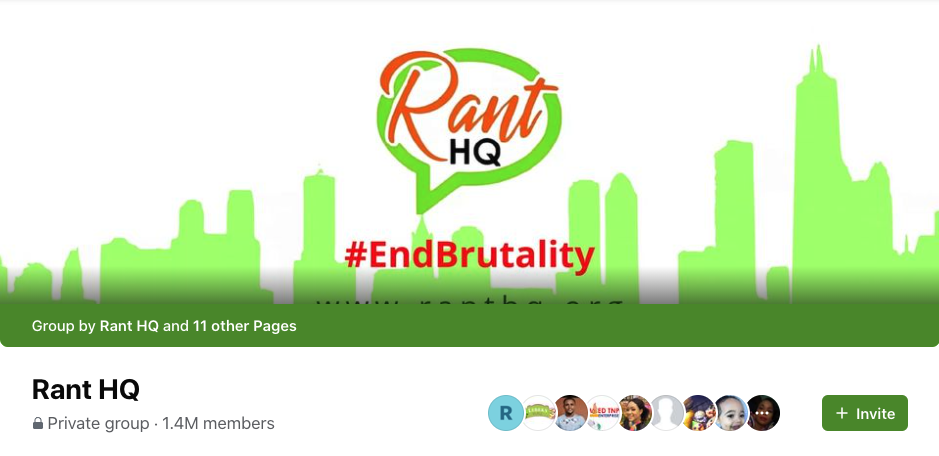 A group for, well, ranting. The point of the community is for people to simply let off some steam by complaining. Created in 2017 in Nigeria and with a strong local focus, this a place where you can simply air your grievances and be heard by the Facebook universe.
UEFA Champions League 2020/2021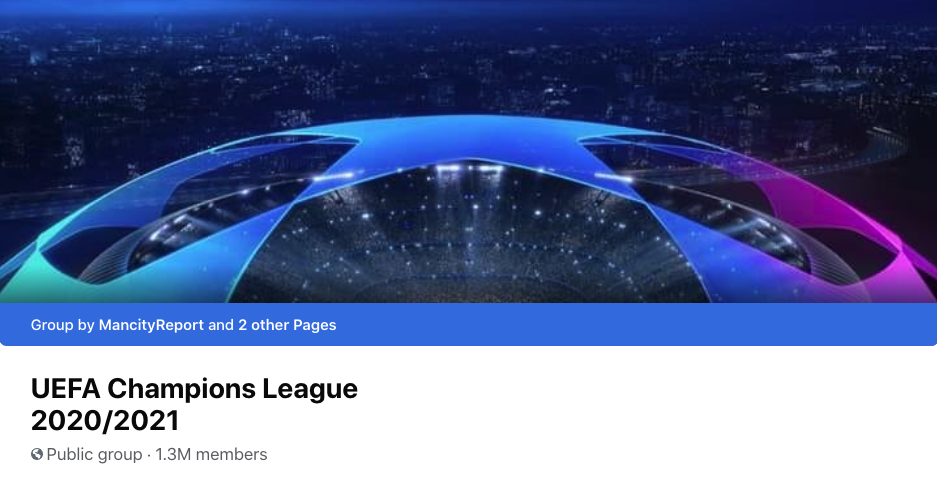 Another public group set around a passion, in this case, football, and one that is annually themed and renamed with every new football season. The group was created in 2019 and is linked to a page on Manchester United.
Boruto: Naruto next generations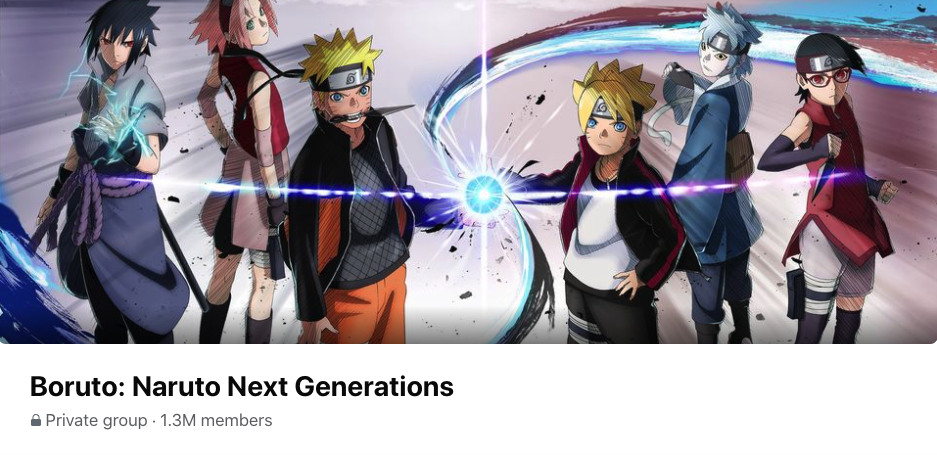 As the description indicates, this is a group for fans of Boruto , Naruto or Naruto Shippuden and other anime. The group content is split by day with 3 days dedicated to the main group purpose and the rest of the week to anime in general.
Funny memes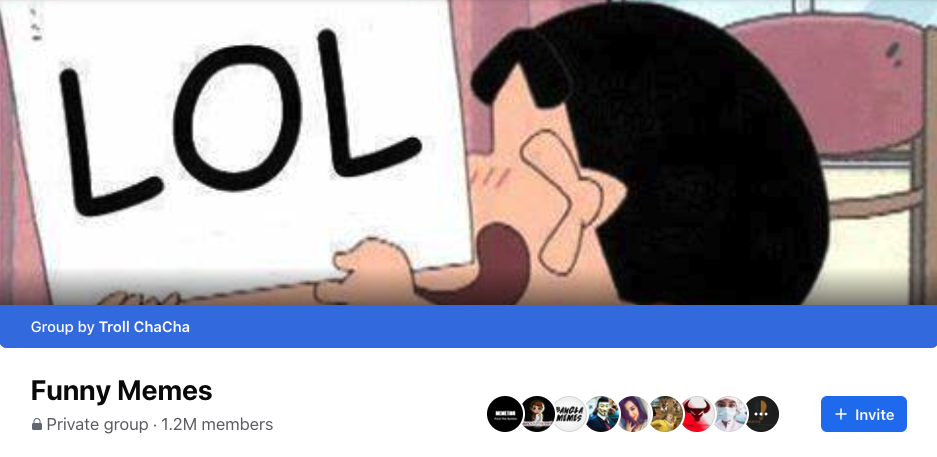 A group based in India for memes and funny photos drizzled with some math problems that are easy to answer so they create engagement. The page that manages it, Troll ChaCha is filled with that type of content as well. Created in 2019, the group grew to over 1 million members in just over a year.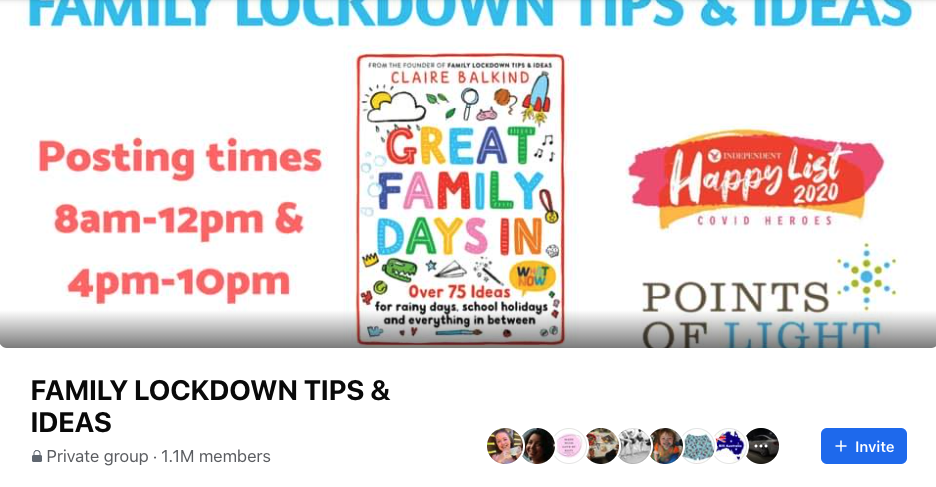 Another fantastic group that grew up in no time to over 1 million members in just a few weeks as a result of the COVID pandemic. Like the group for beard fanatics, this group only opens up for posting two times a day.
While this was not intended to be a commercial endevor, the founder has since branched into creating a book with some of the best ideas for things to do at home as a way to monetize the group.
One Piece – One million fans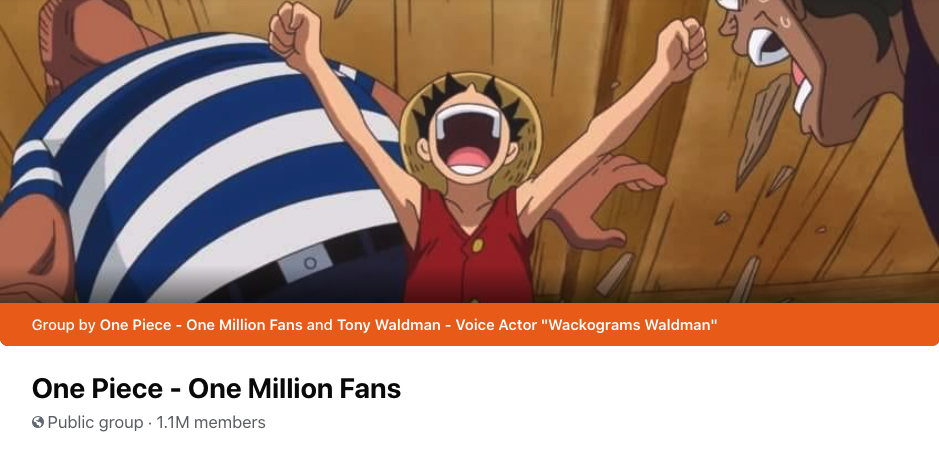 Created in 2010 by a voice actor, this is a public group for fans of manga One Piece and is linked to a page of the same name. As expected, there are memes, insider jokes, photos, discussions on episodes and stories, etc.
Only the hilarious Facebook group – 1 Million members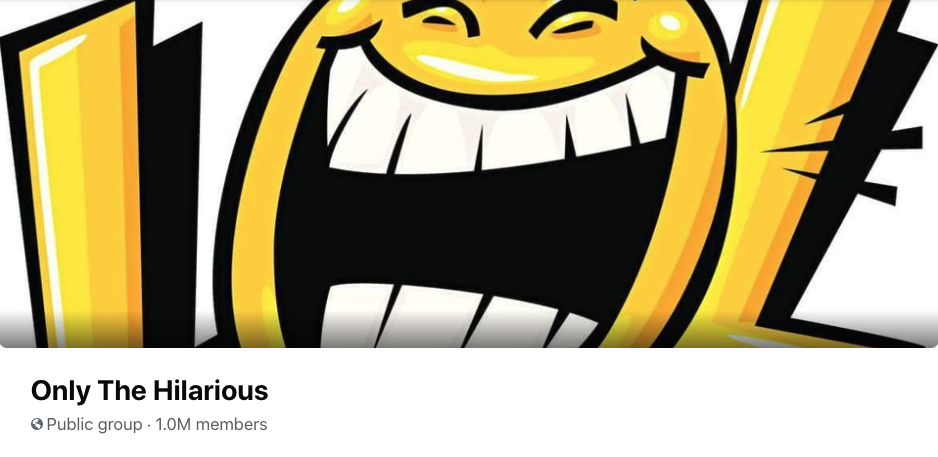 This public Facebook Group with just over 1 million members is all about humor, generally with memes. Posts tend to run the gamut but will surely make you laugh and because it is a public group you don't even need to join to enjoy the content and can simply pop by whenever you need a good laugh.
Peloton – 350k members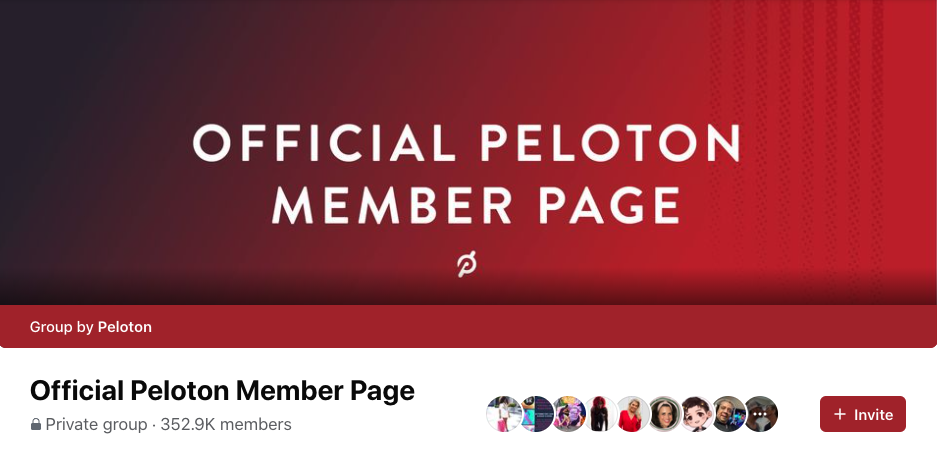 Last but not least, we have included the Peloton group because, while it does not have more than a million members, it is a great example of a well-run, engaged and active community around a brand.
Peloton bikes are one of those products that have a cult following and the company was one of the first to start a community for its products back in 2015 that has grown to more than 350,000 members at the time of writing.
What makes this group unique, beside the obvious large size, is the positive atmosphere were members encourage and celebrate each other, and the company's use of the community as a place to support the business.
There are recurrent weekly threads for sourcing ideas for new features or products, collect feedback, find beta testers, feature member stories, practice live with instructor-led sessions on Sundays, etc.
Learn Our Secrets to Growing 15 Groups to

100k + Members

! Get Our E-Book!
400 + Actionable Pages
390 + How-to Screenshots
32 Proven Unpaid Growth Strategies
My group has exploded using your strategies. A competing group actually asked me how I was growing so quickly!!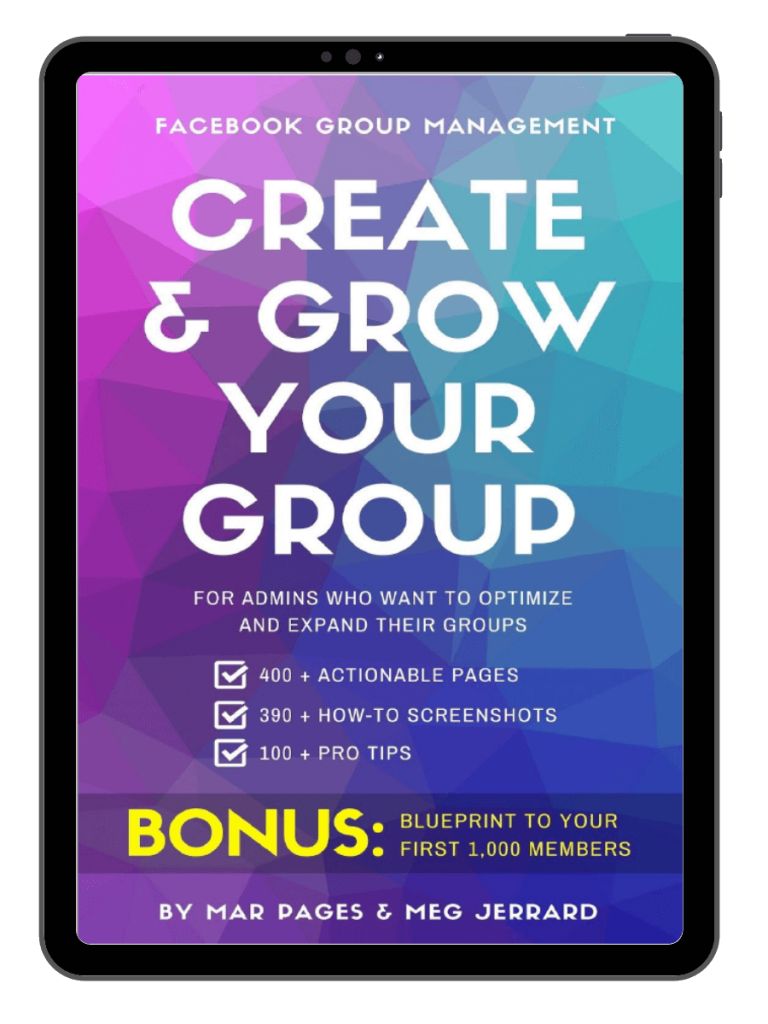 Frequently asked questions about the largest Facebook Groups?
What is the largest Facebook Group?

At the time of writing, we think that the largest Facebook Group is Our Evergreen Bangladesh which counts 6.4 million members. This is a group mostly in the local language which is why we have not included it in the above list.
How can you grow a Facebook Group to a million members?

While growing a group to 1 million members or more is possible, there are very few groups of that size on Facebook. The ones who have reached that level were aided by widespread media coverage (ant colony group, The Blackout Coalition), are set around a topic that has a large following (FIFA, manga, Netflix, humor, maths) or is something that people are passionate about and spend a significant part of their day in (instant pot, keto diet), were really on point with a trend (Family lockdown tips, View from my window).

To grow a group, check out our Create & Grow a Facebook Group book where we share strategies and tools to unlock organic Facebook growth.
How do you find the largest Facebook Groups?

Facebook does not allow you to search for the largest groups or even sort the results based on number of members which is why the above list is incomplete. In order to find the largest Facebook Groups all you can do is search on Facebook and look at the group sizes. To search for groups to join on Facebook, you have 2 options:

1. Use the search bar at the top and type in a keyword related to the topic in question, you will then be served with search results showing groups that are relevant to your search.

2. Go to the Discover tab within Groups as seen in the screenshot below, and look for the recommended groups to join. Scroll down for the various categories of group.