Facebook Groups turned 10 in 2020 and have changed a lot since launch, in particular in the last 4 years since Facebook announced a change in Mission to "Give people the power to build community". They have also remarkably expanded in number and membership in the same period.
While Facebook does not publish statistics on groups, Fidji Simo, Head of the Facebook App, did mention at their 2020 Community Summit that there were 70 million Group Admins on the platform, so probably there is a similar number of groups.
To understand what has propelled Facebook Groups, let's look at the history of Facebook groups since 2017 when they started a new era for the giant.
Facebook Groups in 2017
In February 2017, Zuckerberg published a manifesto that laid the ground work for the next phase in the company's mission. He explained that Facebook needed to "develop the social infrastructure to give people the power to build a global community that works for all of us." He wanted this community to be safe, supportive, informed, civically-engaged and inclusive.
June 2017, at the first Community Summit, Zuckerberg announced Facebook had decided to change the company's mission statement based on the above, from "make the world more open and connected" to "give people the power to build community".
He also stated that he wanted to reverse the decrease in membership to communities around the world and that the company considered there were only 100 million people who enjoyed membership to "meaningful communities", out of the 1 billion who were members to at least one group then, that is 90% of the groups were not meaningful. The summit also unveiled a few new critical tools for Facebook group admins such as insights and membership questions.
Facebook Groups in 2018
In 2018, Facebook entered a new era and faced the consequences of Cambridge Analytica scandal. Concerns over users' privacy countered the platform's growth in emerging markets and planted a seed of doubt in users' minds.
At the beginning of the year, it launched a subscription group feature where members would pay to be a part of them. However, this feature was (sadly) never fully rolled out.
At Day 1 of 2018 Facebook's f8 annual conference, the company announced that it had started to tweak the algorithm to show more "meaningful interactions" that is, those coming from friends and groups over those of brands and pages. It also introduced the idea of a Groups tab and repeated its 5 year goal for groups: 1 billion members in meaningful communities.
Other admin tools were also rolled out, including Admin support (a direct customer care channel) or the ability to mark a rule as broken when removing a post. We have the Admin support option but responses come 48h later and are almost never useful but rather of the "Thanks for letting us know we will look into it" kind.
Facebook Groups in 2019
In its 2019 f8 conference, Mark Zuckerberg repeated that groups were "at the heart of the experience" and announced its new layout design, FB5, with its new Group tab, was being rolled out on mobile.
Group content was already showing more in users' feeds and the platform would start to suggest membership to groups to users. The number of users belonging to meaningful groups had increased from 100 million to 400 million. Facebook announced a Community Accelerator Program.
During 2019, Facebook continued to roll out critical tools for community leaders, including the ability to track discussions with keyword alerts. But it also had to deal with abuse of its algorithm.
Facebook Groups in 2020
The 2020 COVID pandemic brought world travel to a standstill, borders closed, countries went into lock down, self-isolation became the norm. People across the world turned to online groups for human connection and support. In March 2020, searches for the term Facebook group on Google increased by 50% compared to pre-pandemic levels. Group membership skyrocketed.
By April 2020, 4.5 million COVID groups were created in the US alone. Two of today's top-10 largest groups on Facebook started and grew to over 2 million members then. Facebook kicked off Community Connect, a series of monthly live training sessions for Community Leaders to complement its community learning portal.
Throughout the summer of 2020, Facebook upped its efforts to rolled out key group tools this time moving from tools to grow and manage groups to tools to analyze and monetize groups, including the ability to tag brand partnerships and see group post insights.
In September of 2020, Facebook's new desktop layout rolled out bringing the prominence of groups available on mobile to the desktop experience.
On October 1st 2020, at the 2020 Community Summit, Facebook celebrated 10 years of groups and announced a major revamp and new tools for Admins to better manage their groups. In the last 3 months of the year, numerous new updates and features have rolled out, particularly towards limiting hate speech and the spread of misinformation online.
Learn Our Secrets to Growing 15 Groups to

100k + Members

! Get Our E-Book!
400 + Actionable Pages
390 + How-to Screenshots
32 Proven Unpaid Growth Strategies
My group has exploded using your strategies. A competing group actually asked me how I was growing so quickly!!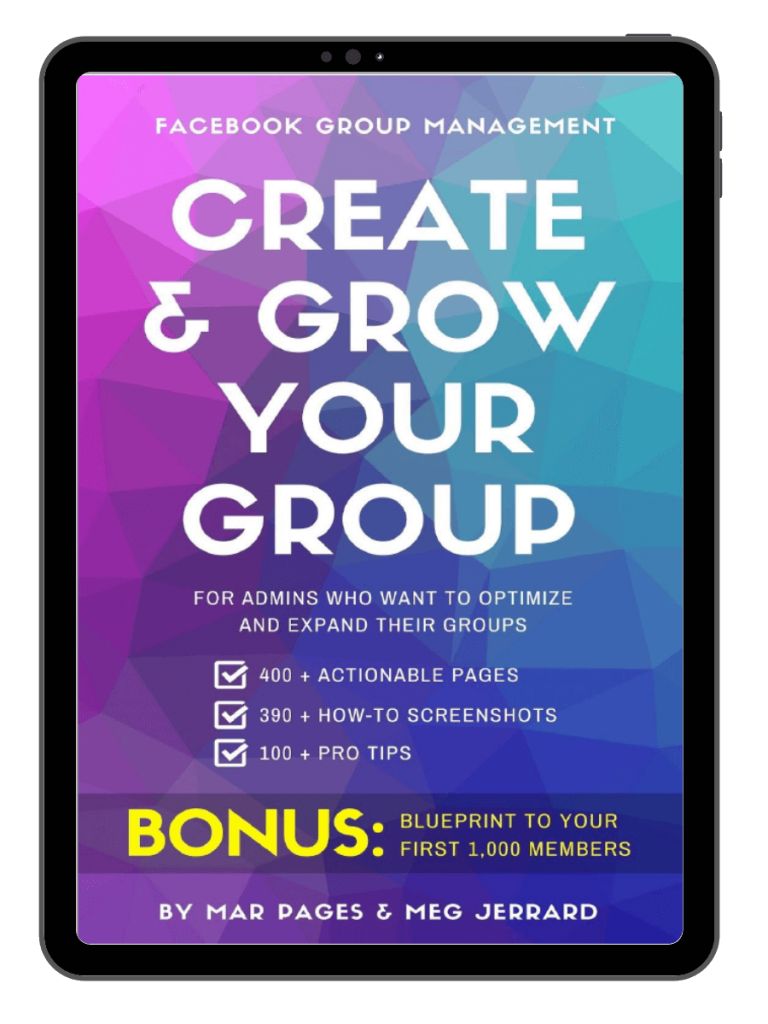 Frequently asked questions about the history of Facebook Groups
When did Facebook Groups launch?

Facebook Groups as we know them today were launched on October 6 2010.
How many Facebook Groups are there?

Facebook does not publish statistics on groups but at the 2020 Communities Summit it indicated there were 1.8 billion Facebook Group members of the 2.7 users on the platform. It also said that half of the users were members in 5 groups or more and that groups were managed by 70 million Admins. We can thus extrapolate that there are probably around 50 to 100 million groups on Facebook.